US Stock Futures Signal Higher Open Ahead Of Home Sales Report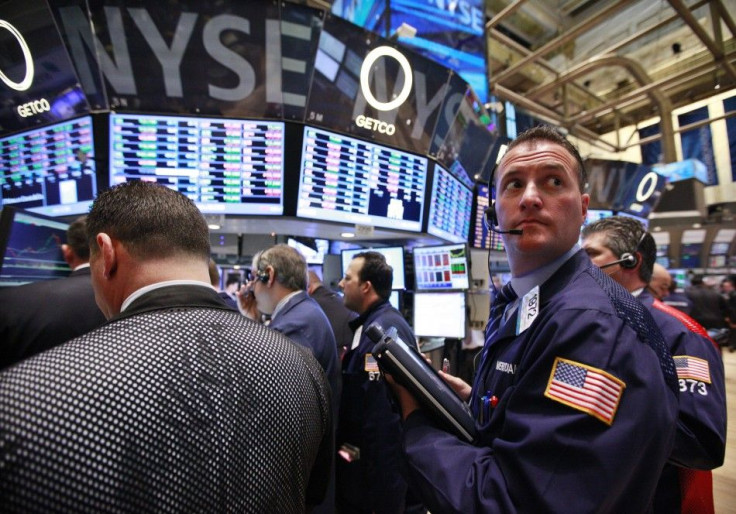 The U.S. stock index futures point to a higher open Monday ahead of the National Association of Realtors' home sales report.
The futures on the Dow Jones Industrial Average were up 0.22 percent, the futures on the Standard & Poor's 500 Index were up 0.37 percent and those on the Nasdaq 100 Index were up 0.39 percent.
Home sales report that measures the change in the annualized number of existing residential buildings sold during the previous month will be made public Monday. It is expected to rise to 4.70 million units in October, down from 4.75 million units in September.
Investors will continue to focus on the U.S. where the developments on the fiscal cliff are being watched closely and the progress made by the leaders will help ease the pressure on the market sentiment.
On Friday, the U.S. stocks rose as investor sentiment turned positive amid the hopes that President Barack Obama and the congressional leaders would cut across party lines to come to a compromise on budget involving spending cuts and additional taxes to avoid the fiscal cliff.
Meanwhile, according to the data released Friday by the U.S. Federal Reserve, the industrial production, which measures the change in the total inflation-adjusted value of output produced by manufacturers, mines and utilities, fell 0.4 percent in October after a 0.4 percent increase in September.
The Dow Jones Industrial Average rose 0.37 percent, the S&P 500 Index was up 0.48 percent and the Nasdaq Composite Index gained 0.57 percent.
European markets fell Monday amid a delay in the European Central Bank's disbursement of the next tranche of bailout funds for Greece. Investors are waiting for the Eurogroup meeting of finance ministers in Brussels this week to make an agreement, which is expected to lead to the release of the funds, which are necessary to stabilize the ailing Greek economy.
London's FTSE 100 was down 23.79 points, Germany's DAX 30 index fell 24.19 points and France's CAC 40 dropped 8.94 points.
Most of the Asian stocks rose Monday following the global cues. Hong Kong's Hang Seng Index rose 103.05 points, Japan's Nikkei was up 129.04 points and South Korea's Kospi Composite Index gained 17.27 points.
© Copyright IBTimes 2023. All rights reserved.