U.S. Stocks Plunge on S&P Downgrade, Moody?s Caution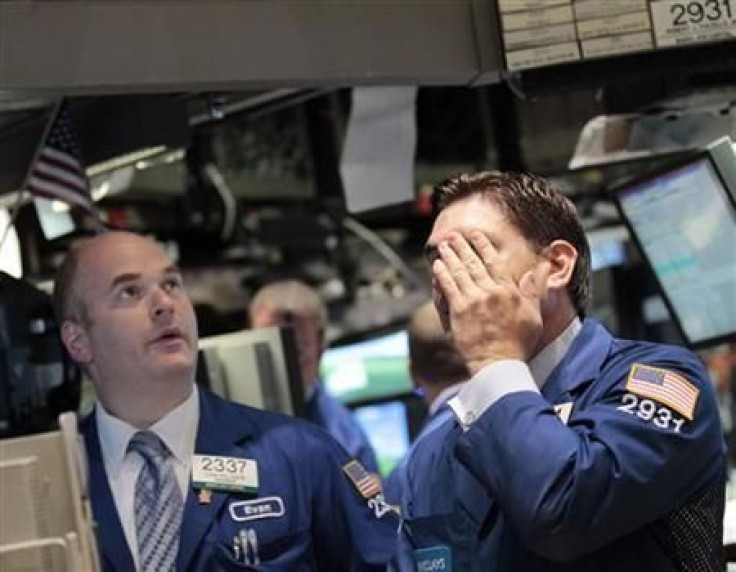 The U.S. stock market plunged Monday on the historic downgrade of U.S. debt by ratings agency Standard & Poor's (S&P).
The S&P 500 Index dropped 53.84 points, or 4.49 percent, to trade at 1,145.54 at 1:54 p.m. ET. The Dow Jones Industrial Average fell 401.31 points, or 3.51 percent, to trade at 11,043.30. The NASDAQ Composite is down 4.49 percent.
Markets overseas in Europe and Asia dived. Oil is down and copper fell. Ironically, the U.S. dollar and U.S. Treasuries both rallied thanks to the safe-haven status they retain despite S&P's downgrade.
S&P downgraded the U.S. from AAA to AA+ late Friday. For the first time ever, U.S. debt no longer enjoys the highest rating.
The first chance global markets had to react to this historic event was late Sunday (New York time) in the Asian markets, which tanked. The European and U.S. market tracked these losses upon opening Monday.
"The downgrade reflects our opinion that the fiscal consolidation plan that Congress and the administration recently agreed to falls short of what, in our view, would be necessary to stabilize the government's medium-term debt dynamics," stated S&P, referring to the recent debt ceiling deal which only reduced the budget deficit by $2 trillion over the next 10 years.
Now, Moody's is also sounding a caution over U.S. debt.
"If the process for further deficit reduction that is included in the [debt ceiling deal] produces results that are not really credible, that combined with the economic performance could potentially cause an early move on the rating," Moody's analyst Steven Hess told Reuters in an interview.
If U.S. debt is further downgraded and the market actually begins to seriously doubt the creditworthiness of the U.S., interest rates (i.e. borrowing costs) could skyrocket across the board in the U.S.
© Copyright IBTimes 2023. All rights reserved.