U.S. Strike on Iran Would Have 'Serious' Negative Impact: Panetta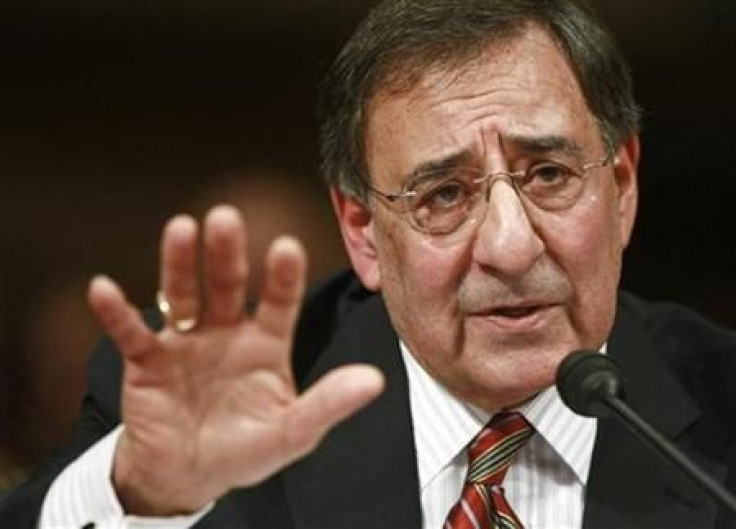 United States Defense Secretary Leon Panetta does not think attacking Iran would be a good idea, even if Iran is building nuclear weapons.
You've got to be careful of unintended consequences here, Panetta told reporters at a Pentagon press conference.
It could have a serious impact in the region, and it could have a serious impact on U.S. forces in the region, he said. And I think all of those things... need to be carefully considered.
A report from the International Atomic Energy Agency (IAEA), published Tuesday, indicated that Iran could be closer to having a working nuclear weapon that previously thought.
In advance of the report, Israeli Prime Minister Benjamin Netanyahu considered launching a pre-emptive strike in order to destroy Iran's nuclear program, and although he seems to have cooled on the idea, it is not off the table.
But Panetta noted that a military strike would not extinguish Iran's nuclear ambitions, only delay weapons development for at most three years.
Israel has effectively quashed two nuclear programs in the past, bombing an unfinished nuclear reactor in Iraq in 1981, and allegedly striking a nuclear reactor in Syria in 2007.
But, Iran is another story entirely, one that cannot be foretold by similar historical situations. Primarily, Iran would not take an Israeli strike lightly, and a singular military move could quickly escalate into all-out war.
Iran would consider any aggressive action a move by both Israel and the United States, and Iran has -- again and again -- promised to retaliate against any and every threat.
Our enemies, particularly the Zionist regime, America and its allies, should know that any kind of threat and attack or even thinking about any action will be firmly responded to, Iran's supreme leader, Ayatollah Ali Khamenei, said on state television.
Instead of action, which Panetta said should only be a last resort, the Pentagon head suggested that new sanctions could keep Iran in check for the time being.
It is important for us to make sure we apply the toughest sanctions -- economic, diplomatic pressures -- on Iran to change their behavior, Panetta said.
And we are in discussions with our allies with regards to additional sanctions that ought to be placed on Iran.
This is a plan favored by the European Union, but the United Nations will probably have a hard time adding to their already large list on sanctions on Iran.
Security Council member state Russia blasted the IAEA report on Thursday, calling it a compilation of known facts, given a politicized tone meant to rouse European suspicions about Iran. Russia opposes any new sanctions and would likely use its council veto power to shoot down any proposals.
Any additional sanctions against Iran will be seen in the international community as an instrument for regime change in Iran. That approach is unacceptable to us, and the Russian side does not intend to consider such proposals, Interfax quoted Russian Deputy Foreign Minister Gennady Gatilov as saying.
Iran continues to maintain that its nuclear program is peaceful and that its document uranium enrichment is for future nuclear power plants. Iran has outright denied the accuracy of the report, calling it a fiction based on falsified documents and created by a puppet for the U.S. government.
© Copyright IBTimes 2023. All rights reserved.