US Targeting ISIS Leaders Won't Stop ISIS Advances In Iraq, Syria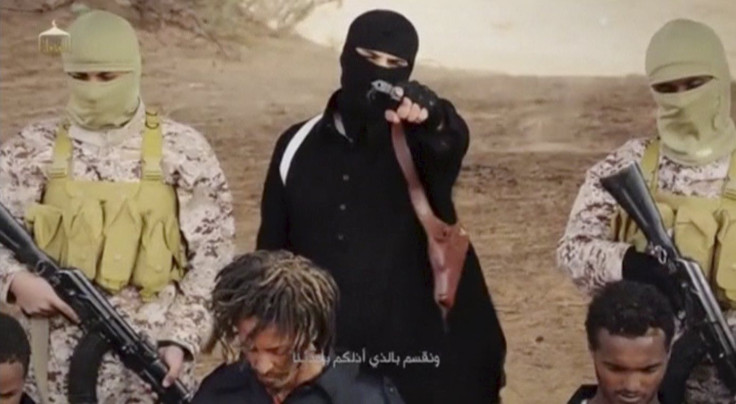 From the safe remove of Washington, the special forces operation inside Syria that killed a top Islamic State group commander on Friday appeared to strike a blow against the Sunni militant group. But on the ground the successful mission seemed of little direct benefit in the complex and volatile campaign to eradicate the group best known as ISIS.
Experts told International Business Times that the operation -- which killed the Tunisian ISIS commander Abu Sayyaf -- was unlikely to decrease the group's military capabilities or significantly disrupt its logistics, because of its fundamental structure.
"The fact is ISIS provincial emirs [governors] and other obscure officials, no matter how senior their rank, are designed to be replaceable," said Aymenn Jawad Al-Tamimi, a researcher at Israel's Interdisciplinary Center Herzliya.
Abu Sayaff died after an intense shootout between the militants and U.S. special operations troops, who entered eastern Syria from Iraq in a bid to capture him. His death, while a symbolic win for the U.S.-led coalition, did not interrupt ISIS advances on the ground over the weekend, and the group likely has a succession plan already in place to ensure that logistics and finances continue to function normally.
This was the first operations of its kind since President Barack Obama formed an international coalition to "degrade and destroy" ISIS in Iraq and Syria. It was originally supposed to be an intelligence-gathering operation where, ideally, Sayyaf would have been captured and not killed. Sayyaf's wife was captured in the operation, in addition to a Yazidi girl who the couple had been using as a slave. This type of ground intelligence collection could become an essential part of the U.S. strategy to defeat ISIS.
"I believe that if we're not going to put troops on the ground, then we've got to use our special operations forces to go in and collect intelligence," Sen. Dianne Feinstein, vice chair of the Intelligence Committee, told ABC News. "Also be able to capture people that might be able to be helpful."
Sayyaf was reportedly in charge of the group's oil and trade in addition to being responsible for some of the group's logistics on the ground. U.S. officials also claimed he was involved in human trafficking and had knowledge of American hostages that made him a valuable intelligence target. Yet, his role in ISIS' finances was much less important than his title suggested, experts said.
"There were claims many months ago that coalition airstrikes had significantly disrupted ISIS' oil and gas business. So I am skeptical," Al-Tamimi said.
From a military operations perspective, Sayyaf's death had little effect on ISIS' ground campaign in Iraq and Syria, where it was able to make significant gains over the weekend.
"Even with the loss, the military operations can still go on and succeed," said Harleen Gambhir, a counterterrorism analyst at the Institute for the Study of War. "It's important that we're targeting ISIS leaders, but at the same time the current U.S. strategy of airstrikes to help Iraqi forces is not successful."
ISIS made significant advances in its ground campaign in Iraq's Anbar province over the weekend, in spite of Sayyaf's death and the recent death of ISIS' Anbar governor, Abu Ayman al-Iraqi. On Monday, ISIS claimed it seized the Iraqi city of Ramadi, killing roughly 500 Iraqi soldiers and civilians.
In terms of logistics, Sayyaf's death could result in "a few weeks" of logistical difficulties for ISIS, "but he likely has a deputy whose been learning his job and is ready to take his place," said Gambhir.
ISIS has yet to announce Sayyaf's replacement, but a look at the group's well-structured leadership hierarchy means it won't be long. The group's major decisions are made by the caliph, Abu Bakr al-Baghdadi, the ISIS Shura Council and the Shariah Council. The Shura Council is made up of Baghdadi's two deputies -- one in charge of Iraq and one in charge of Syria -- and seven to nine heads of the group's various ministries, who are in charge of keeping their ministries in line with ISIS' religious laws. The six-member Shariah Council is the most powerful branch of the terrorist group and is responsible for appointing leaders and advising the caliph.
"The thing to always keep in mind," said Gambhir, "is that cutting off the head of the snake in an organization as large as ISIS won't work."
© Copyright IBTimes 2023. All rights reserved.