Utah Abstinence-Only Sex-Ed Bill Bans Public School Talk of Gays, Condoms, STDs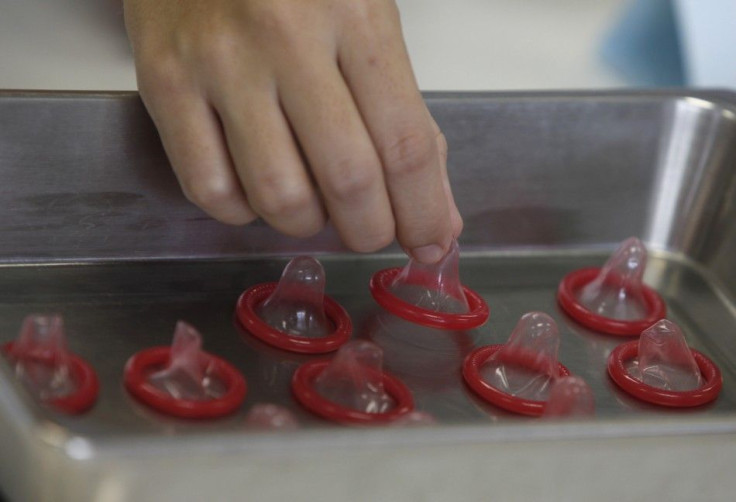 Legislators passed a controversial bill this week in the Utah Senate, which would allow public schools to offer an abstinence-only sexual education curriculum -- or no sex-ed program at all.
The measure would prohibit Utah public schools from teaching students that contraceptives can be used as a means of preventing pregnancy and sexually transmitted infections. The bill would also prevent educators from discussing homosexuality or other forms of sexuality besides abstinence before marriage.
This just clarifies we'll have an abstinence-only curriculum or a nothing curriculum, Senate sponsor Margaret Dayton, R-Orem, told the Desert News.
The bill passed in the Senate on Tuesday with a 19-10 vote, split heavily along party lines. The bill now rests in the hands of Republican Gov. Gary Herbert.
Reuters reports Herbert has yet to take a public stand on the measure. His upcoming re-election race may push the Utah governor to sign the bill.
The policy would be the most restrictive in the United States.
There are no other states that ... don't allow birth control discussion at all, in the way that the Utah legislation does. So it is unique in that respect, Rebecca Wind, spokeswoman for the nonprofit Guttmacher Institute, told Reuters. The state would be the first to ban teaching about contraceptives altogether.
Supporters of the policy continue to argue that sexual education is best left to the discretion of parents, rather than public schools. Utah currently requires students only to enroll in sex-ed courses if their parents elect for them to take the course. Parents can also decide their child must opt out.
To replace the parent in the school setting, among people who we have no idea what their morals are, we have no ideas what their values are, yet we turn our children over to them to instruct them in the most sensitive sexual activities in their lives, I think is wrongheaded, state Sen. Stuart Reid, R-Ogden, told the Salt Lake Tribune.
Democratic legislators worried the bill could leave many students at risk for increased STDs, pregnancy or abortions. Opponents argue that not all parents can be trusted to fully inform their children of the risks associated with sexual activity and the precautions that need to be taken to avoid harmful consequences.
We've been discussing this as if every child has the benefit of two loving and caring parents who are ready to have a conversation about appropriate sexual activity, and I'm here to tell you that's just not the case, Sen. Ross Romero, D-Salt Lake City, told the Salt Lake Tribune.
A recent study found that states mandating more comprehensive sex-ed programs had lower teen birth rates, according to Reuters. However, the study published in the Archives of Pediatrics and Adolescent Medicine also reported that the impact of sexual education courses may be offset by other factors, like religion, race, income levels and state abortion laws.
© Copyright IBTimes 2023. All rights reserved.
FOLLOW MORE IBT NEWS ON THE BELOW CHANNELS