Utah Flash Flood: At Least 8 People Dead, 5 Missing After Cars Swept Away In Hildale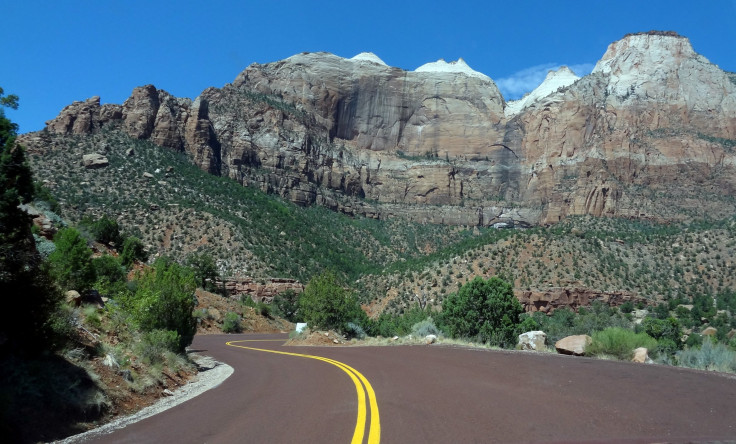 Update as of 5:38 a.m. EDT: At least eight people have been killed and five others are missing in a Utah-Arizona border town after a flash flood swept away two vehicles carrying women and children.
Kevin Barlow, assistant fire chief in the town of Hildale, reportedly said that three people survived.
Update as of 1:51 a.m. EDT: At least seven people have been killed and six others missing Monday night after a flash flood in a Utah-Arizona border town washed away two vehicles, authorities reportedly said.
The search for the missing had been called off due to bad weather conditions in Hildale, assistant fire chief Kevin Barlow reportedly said, adding that efforts to find the missing will resume at daybreak.
Original story:
At least six people were dead and several others were missing after heavy rains in southern Utah triggered flash flooding, authorities said Monday night. Those missing are reportedly from Colorado City and Hildale area, near the Utah-Arizona border.
Hildale officials reportedly said that a flash flood washed two vehicles off the road at Canyon Street and Williams Avenue. A total of 16 people were in the two vehicles, local media KUTV reported. Of these, at least six were dead and seven were missing. Authorities reportedly said that a search operation was underway to find the missing people. Two people survived the incident, the Washington County Sheriff's Office said.
All the victims were mothers and small children, with the youngest being 4 years old, Assistant Fire Chief Kevin Barlow said, according to CNN. Other details, including the names of those killed, were not immediately released Monday night.
Additional thunderstorms were forecast to move through the area overnight. The National Weather Service expected flooding in areas, including Zion National Park, Hildale, Orderville, Springdale, Rockville, Coral Pink Sand Dunes and Mt. Carmel.
Flash flooding in the Hildale area also resulted in damage along State Route 59, the National Weather Service said Monday.
Photos of the flash flood were posted by several local media on Twitter.
© Copyright IBTimes 2023. All rights reserved.