Utah Marijuana Legalization 2015: Governor Herbert 'Open' To Legalizing Medical Cannabis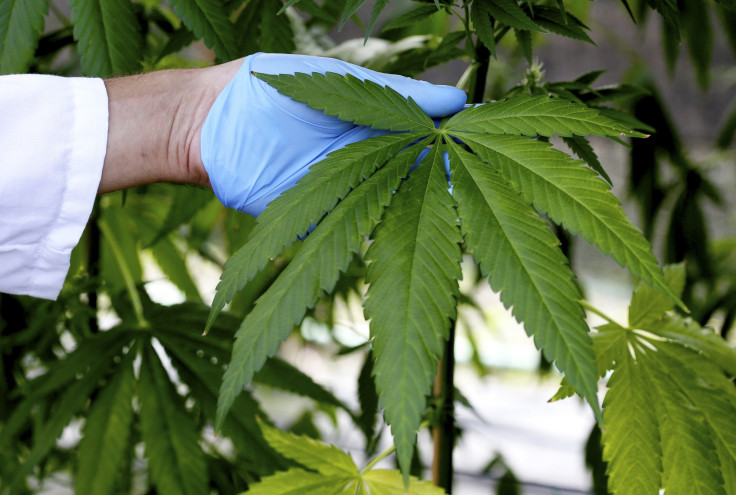 The governor of Utah said he's "open" to the idea of legalizing medical marijuana, months after a bill that would have allowed more patients access to cannabis failed in the Senate by one vote. Republican Gov. Gary Herbert, who heads one of the reddest states in America, said he supported "medicine based on science" that perhaps "historically have not been traditional medicine."
The comments were made during the taping of Herbert's monthly interview on KUED Channel 7 on Thursday. "I'm open to the idea of medical marijuana and the discussion of how it can be used as a medicine based on science, and making sure we have good, collaborative efforts so we can answer the questions that are out there," he said, according to KSL.com.
However, the governor stopped short of supporting full marijuana legalization. "I still have those same concerns," said Herbert. He said he didn't want non-medical patients going to "Dr. Feelgood" and claiming they have headaches to get marijuana prescriptions. "I certainly don't want to go down the slippery slope," he added.
Utah lawmakers passed a law last year that allows parents of children with severe epilepsy to access a marijuana oil extract that has shown promise in controlling seizures. The law has allowed families to get the extract from other states, but did not legalize medical marijuana in Utah for other purposes.
The Legislature considered a bill this year that would have allowed more patients to access medical marijuana, however the bill was defeated in the Senate by a vote of 15 to 14. The bill would have allowed patients suffering from certain qualifying conditions like cancer and post-traumatic stress disorder to use medical cannabis in edible or liquid form.
Supporters of marijuana legalization in Utah said they thought the governor's remarks indicated a shift toward looser cannabis laws in the near future. "We completely agree with the governor that this policy should be well thought-out and we're spending an entire year doing just that so that when the Legislature takes up the issue again, a lot of the unresolved questions and concerns are resolved," Connor Boyack, president of the libertarian think tank Libertas Institute, told the Salt Lake Tribune.
© Copyright IBTimes 2022. All rights reserved.
FOLLOW MORE IBT NEWS ON THE BELOW CHANNELS