'V Rising' Patch Overview: New Features, Items And Important Bug Fixes
KEY POINTS
The Razer Hood and cloak variants can only be obtained from world drops
Players should no longer experience white screen loops when starting the game
Drop rates for endgame items were increased
The latest patch for "V Rising" introduced a couple of new usable items as well as some much-needed quality of life features that help make the early access title feel much more polished than it already is.
Patch 0.5.41669 was relatively small, but it helped smoothen the overall game experience for its community, which has now reached over 1.5 million players. Here's a breakdown of the most important parts of the new patch.
New Graphics Settings
"V Rising" received a couple of new graphical options to give people more ways to tune their in-game experience. Players will now be able to adjust the game's Texture Quality to help ease the burden on texture memory usage. An FPS limiter was also added to keep GPUs from overworking themselves.
Maximum Clan Size Increased
Clans now have the option to recruit 50 vampires (up from 10), though game client-hosted servers will be limited to only 20 clan members at max.
Adjustments were made to clan member indicators as well. Only the 10 closest clan members will appear on a player's screen so as not to clutter their view.
New Items
Stunlock added the Razer Hood and Razer Cloak items in the game. These don't appear to be craftable, so players will have to rely on random world drops if they want to get these new apparel pieces.
The Razer Serpent Cloak can drop in different tier levels, which means that the ones that drop in Silverlight or other high-tier areas will have better stats than those that drop anywhere else. High-tier versions of this armor offer resistance against more status effects and damage types, while the Razer Hood is purely cosmetic.
Bug Fixes and Other Changes
Refinement Cost and Rate settings no longer affect Castle Heart blood consumption
Players should no longer experience white screen loops when starting the game
Duplicate V Blood unit spawns have been fixed
Building pieces that aren't connected to a Castle Heart can now be dismantled by anyone
Players can now manually respawn by binding a key in the Controls menu
Drop rates for Gold Jewelry, Schematics and seeds have been increased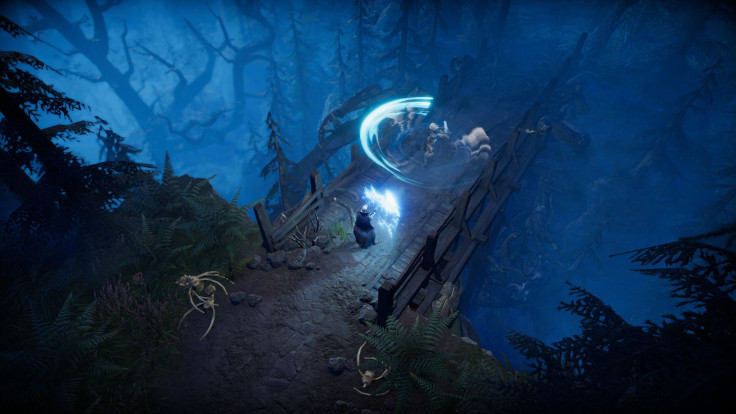 © Copyright IBTimes 2022. All rights reserved.
FOLLOW MORE IBT NEWS ON THE BELOW CHANNELS