'Valheim' Guide: Here's Where To Find Iron, Copper And Tin
KEY POINTS
"Valheim" players need to defeat the first boss before they can mine ores
Copper and tin spawn in the Dark Forest biome
Iron can be mined in the Swamps
Gear progression lies at the heart of "Valheim." Players will eventually have to face more dangerous monsters and even harsher weather if they want to experience everything that the game has to offer. To do that, they'll need to look for tougher materials in order to make better equipment.
There are three basic metals that players can find all over the game world: iron, copper and tin. Unlike other survival-crafting games, however, these basic metals are a little harder to come by. Here's an overview of the steps players will have to take to find these essential materials.
Defeat Eikthyr First
Eikthyr, the game's first boss, serves as a preview of what monsters players can expect as they explore the realm of Valheim. Defeating the boss also unlocks the blueprints for an Antler Pickaxe.
This pickaxe is the first real option players will get to mine stone and ore. Using one of these is required to mine any of the metal ores scattered across the world.
Eikthyr will drop one Antler Pickaxe upon his defeat, so players will have one pickaxe to use immediately after the fight. If it breaks, players may take it to their workbench for repairs. Performing repairs in "Valheim" uses no resources.
In case players find themselves needing a new Antler Pickaxe, they will need to defeat Eikthyr once more.
Finding Ores
The ores in "Valheim" spawn around specific biomes. The starting Meadows biome does not contain any of the basic metals so players will have to venture further into uncharted territory.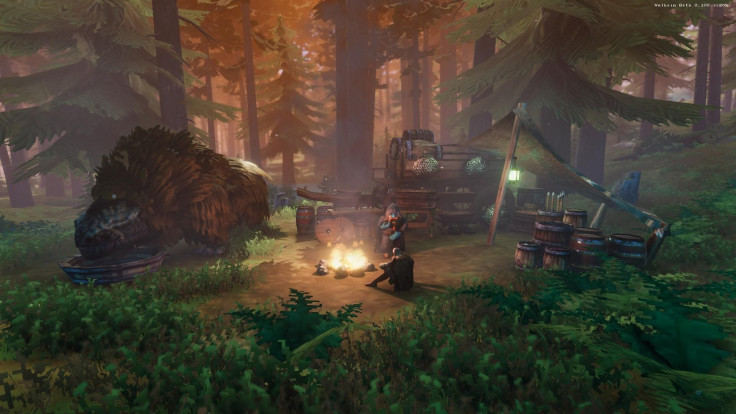 After defeating Eikthyr for the first time, players will be tasked to explore the Dark Forest biome and search for copper and tin. Both can be found all over the area but identifying them can be a little tricky.
Copper deposits appear as large mounds inside the forest itself. They are covered in small green spots with lines of copper beneath them.
Tin, on the other hand, can be found along the coast. They appear as stones with streaks of black along their surfaces.
Iron is more difficult to acquire than the previous metals. They can be mined as Iron Scraps found inside Sunken Crypts in the Swamp biome or as plain ore around the swamp surface. Iron veins also spawn in the Snowy Mountains biome.
For those who want more "Valheim" tips and tricks, learn how to upgrade the basic workbench, plant seeds and create farming tools here.
© Copyright IBTimes 2023. All rights reserved.
FOLLOW MORE IBT NEWS ON THE BELOW CHANNELS