Valve Writer Chet Faliszek, Contributor To Games Like 'Portal' And 'Left 4 Dead', Leaves Company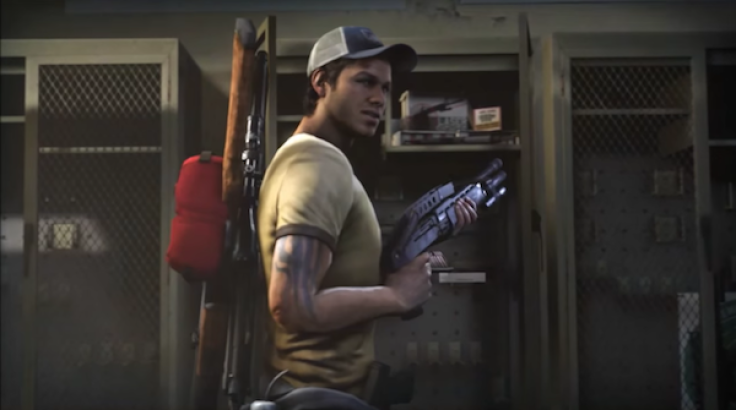 Another behind-the-scenes player for many of developer Valve's flagship titles has left the company. In an interview with GamesIndustry.biz Tuesday, writer Chet Faliszek confirmed he left Valve after a 12-year stint with the developer.
Faliszek also confirmed the news on Twitter:
Read: Valve Introduces Way To Get Rid Of Fake Games, Feature Overlooked Titles
Along with influential games writers like Eric Wolpaw and Mark Laidlaw, Faliszek played a crucial role in developing the recent voice, style and sensibility of Valve through titles like the first two Half-Life episodes, both Portal games and the Left 4 Dead series.
Wolpaw left Valve earlier this year while Laidlaw departed the company in 2016. That said, Faliszek stressed the move wasn't due to acrimony at Valve, echoing similar statements from both Wolpaw and Laidlaw.
"[It was] nothing exciting or drama filled," Faliszek told GamesIndustry.biz. "I worked there 12 years, shipped a bunch of great games and some amazing hardware and wanted to change things up. There's no news on what's next etc. I will let you know when that happens."
As GamesIndustry.biz noted, Faliszek also played a major role in Valve's recent pivot toward virtual reality gaming. Valve is a major player in the HTC Vive, which is one of two major consumer headsets that feature higher-end interactive VR. Valve also dipped its toes into VR gaming, releasing The Lab in 2016. The Lab is a free title that features several mini-games set in the Portal universe.
Read: LG Partners With Valve For New VR Headset For PCs
Faliszek's departure also comes at a unique time for the stalwart studio. While Valve's track record of successes have allowed the developer to march to the beat of its own drummer for a while, it comes at a cost to its original titles. Half-Life 3 has been on hiatus since 2007's Half Life 2: Episode 2 and for current generation gamers, the studio is best known for its work with Steam and eSports titles like Dota 2 and Counter-Strike: Global Offensive.
© Copyright IBTimes 2023. All rights reserved.