'Vampire: The Masquerade - Bloodlines 2' Devs Axed From Project; Game In Limbo
KEY POINTS
"Bloodlines 2" developer Hardsuit Labs has been removed from the project
Paradox Interactive has not specified why they decided to cut ties with the developer
A new unidentified development team has already been hired to take over the game's production
Paradox Interactive announced that the Hardsuit Labs, the developer for the work-in-progress title "Vampire: The Masquerade – Bloodlines 2," will no longer be working on the game.
"Vampire: The Masquerade – Bloodlines 2" has been put on hold indefinitely following the removal of Hardsuit Labs from the project, Polygon reported. Paradox Interactive made the announcement during an earnings call released on Tuesday.
"We have now chosen to postpone the release of the game further, and we will not be launching the game in 2021. We have also decided that Hardsuit Labs will no longer be leading the development of Bloodlines 2," Paradox said.
However, the publisher mentioned that they have already hired a new studio to pick up where Hardsuit Labs left off. The decision to put the game in development limbo implies major changes are coming to the current version of "Bloodlines 2."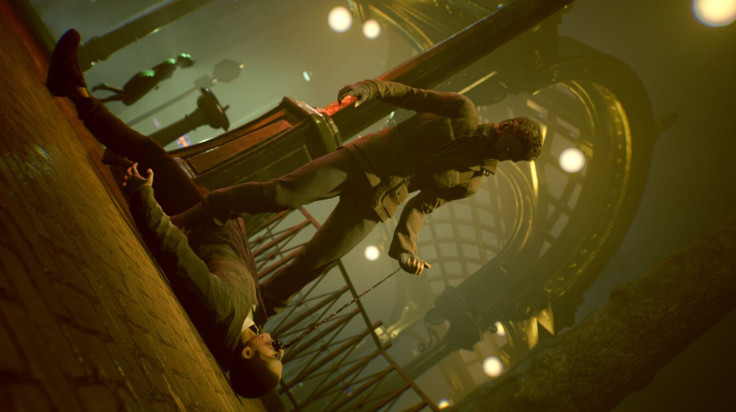 Paradox did not specify why they chose to cut ties with Hardsuit Labs. In the earnings call, the publisher said that the coronavirus pandemic caused mixed results for the organization – their games enjoyed increased player counts, but their development studios experienced trouble maintaining production pace.
The development of "Bloodlines 2" has been rocky since it was first announced. The game already suffered a major delay in the past; it was originally slated to come out in early 2020 but was pushed back to 2021. The game's lead writer Brian Mitsoda and creative director Ka'ai Cluney were fired through a joint decision made by both Hardsuit and Paradox.
Despite the seemingly problematic development of the game, Paradox Interactive thanked Hardsuit Labs for the work they put into the game.
In a development update post on the "Bloodlines 2" website, the company said: "We'd like to take this opportunity to honor Hardsuit Labs for their efforts and thank them for their hard work on the project. The studio has done a tremendous job in laying the foundations for the game and we hope that you, the community, will also appreciate their contribution to Bloodlines 2."
Paradox clarified that the game is not canceled. "Bloodlines 2" is still in development, but it will take time before any significant progress can be made.
© Copyright IBTimes 2023. All rights reserved.