'Vampyr' Won't Use Denuvo Technology, Developer Confirms Ahead Of Release
The upcoming action role-playing video game "Vampyr" won't be using Denuvo. This is what its developer confirmed when a fan asked if the game will ship with the anti-tamper technology.
On Saturday, DSOGaming reported that Dontnod Entertainment has actually confirmed that "Vampyr" won't be using the Denuvo anti-tamper technology earlier this month. The gaming news outlet unearthed a tweet made by the official "Vampyr Game" Twitter account on May 3 that somehow did not get a lot of attention at the time that it was posted.
The tweet that says, "'Vampyr' doesn't use Denuvo," was actually the developer's response to a question a fan raised on the social networking platform: "Will this game be using denuvo drm? I want to preorder this game but I do not support that DRM as it kills game performance."
The tweet was met with positive responses from a few fans. Most of them were excited to share that they will surely buy the game because of this. "This is great news as Denuvo really does kill performance, it causes massive CPU spikes now I can purchase this day 1 without having to worry about [anything]," one response read.
Meanwhile, publisher Focus Home Interactive recently released a lengthy video via Twitch showing the actual gameplay of "Vampyr" with commentary from Focus Home's Tom Butler and game director Philippe Moreau. The material contains light spoilers, so fans can still look forward to the official release and enjoy the game the first time they access it.
"Vampyr" is one of the most highly anticipated horror games of 2018 according to GameRant because of the role-playing game's unique story. In the game, players assume the role of Jonathan Reid, a doctor who was turned into a vampire in 1918 after his return from the Great War.
The game focuses on Reid's journey to uncover the identity of the one responsible for his transformation. As a doctor, he also wants to find a cure to the disease that is significantly affecting their society and killing his fellowmen.
"Vampyr" has already gone Gold. It is slated for release on June 5 on PlayStation 4, Xbox One and Windows PC.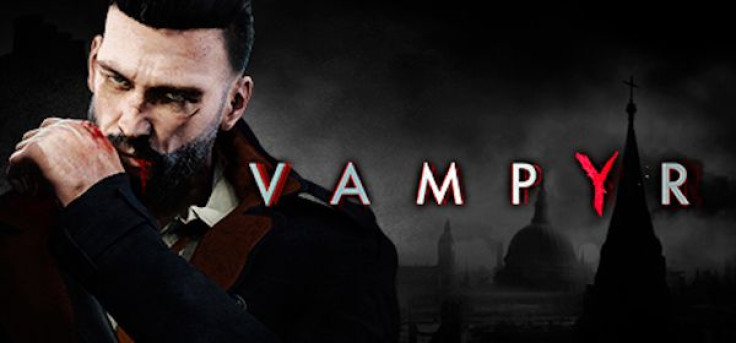 © Copyright IBTimes 2023. All rights reserved.
FOLLOW MORE IBT NEWS ON THE BELOW CHANNELS