Venezuela condemns US sanctions on oil company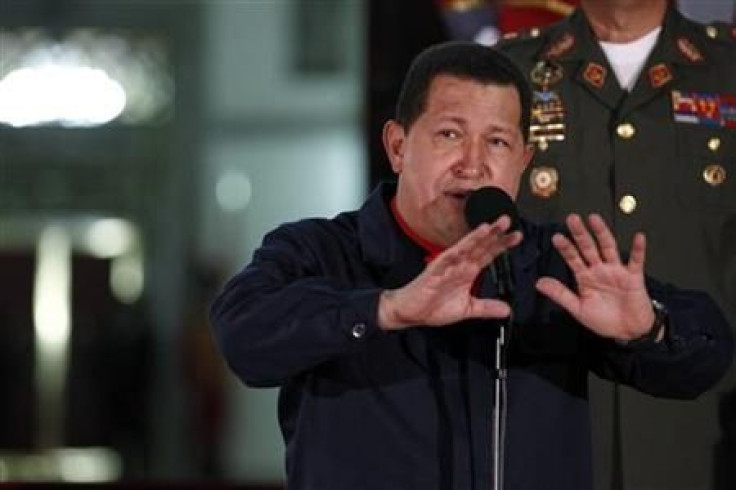 President Hugo Chavez's government has condemned the sanctions imposed by the United States on Venezuela's state oil company for doing business with Iran.
The US government has put sanctions on Petroleos de Venezuela SA (PDVSA) and six other foreign companies for doing business with Iran. The State Department said that PDVSA delivered at least two cargoes of refined petroleum products worth about $50 million to Iran between December and March.
However, Industry analysts said that the sanctions which were announced on Tuesday won't significantly cut into the business of PDVSA. Since, US is not preventing PDVSA from selling crude to the United States or through CITGO (US subsidiary).
The government said in a statement that it is studying to what extent these sanctions will affect the operations of our national oil industry, and the supply of 1.2 million barrels a day to the US.
Venezuelan Foreign Minister Nicolas Maduro read the statement at a news conference, adding that Venezuela reserves the most proper response to this imperialist aggression.
The U.S. is the main buyer of oil from Venezuela, where Chavez's leftist-oriented government relies heavily on PDVSA's annual revenues of about $4 billion to fund its social programs for the country's poor.
Maduro told reporters that Venezuela was considering the possibility of denouncing the sanctions before international organizations like the United Nations. He said that the government's relationship with Iran is purely peaceful and that Venezuela intends to continue strengthening ties with the Iranian government.
Energy Minister Rafael Ramirez said the details of the U.S. sanctions are vague. And the "shipments of heavy crude to PDVSA's U.S.-based subsidiaries will continue, but the company cannot guarantee shipments to non-affiliated private oil companies."
Chavez responded on Twitter, calling the sanctions a new aggression imposed by the imperialist government. He also added that this would only strengthen Venezuela's resolve.
© Copyright IBTimes 2023. All rights reserved.