Venezuelan Laws Forbidding Capital Flight Spur Caracas-Based U.S. Companies To Invest In Real Estate To Keep Profits Safe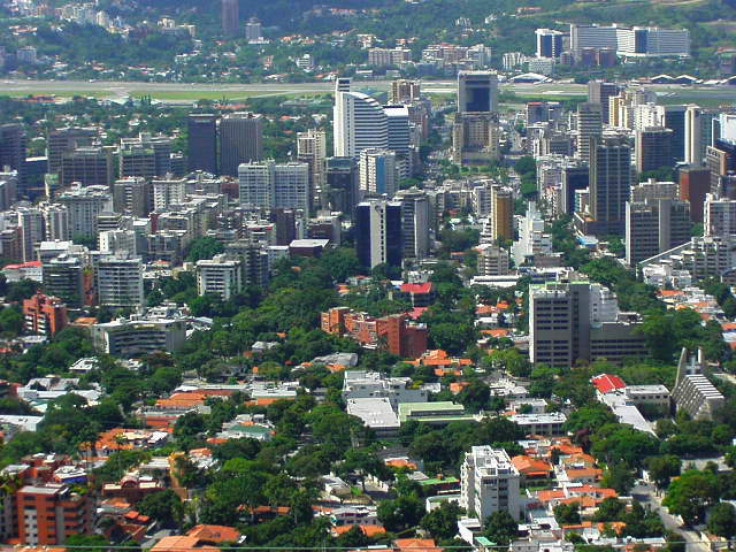 These are hard times for Venezuela. The country is dealing with a lack of toilet paper, an oil crisis and political mayhem. But there is one market that is thriving: real estate.
U.S. companies, like satellite-television star DirecTV (NASDAQ:DTV), cosmetics giant Avon Products (NYSE:AVP) and insurance company Marsh Inc. (NYSE:MMC) are among those who have been snapping up buildings in the South American country.
The reason behind this real estate gold rush is less romantic than the idea of the search for that perfect apartment. A Venezuelan ban on money leaving the country has stuck foreign companies with no way to get their earnings home, according to the Wall Street Journal. As a result, real estate is the safest place to park their money in a country with accelerating inflation and the threat of currency devaluation.
"The risk of losing hard-earned profits has made the companies take creative steps," Rubén Gonzáles, a senior partner at real-estate firm Binswanger Venezuela, told the Journal.
The beginnings of this property miniboom are rooted in the pre-Hugo Chávez era, when Venezuela was a popular regional headquarters for multinational companies, thanks to a solid infrastructure, progressive legal system and geographic proximity to the United States. But when Chávez came to power in 1999 and began to seize property and enact capital controls, foreign corporations lost the right to take their earnings elsewhere.
Analysts estimate that between $8 billion and $12 billion in profits from U.S. corporations is trapped in Venezuela. According to the U.S. State Department, around 500 American businesses still operate there.
What's more, currency controls also restrict access to dollars, which means U.S companies are forced to hold their profit in bolívares. With inflation running at a 40 percent annually, businesses have started to think outside the box to keep their earnings.
Real estate is the "best of a bad bunch of options," according to economist David Rees, because although it historically boasts asset price stability, there is no guarantee that the Venezuelan government will not seize the property owned by foreigners down the line.
President Nicolás Maduro, elected immediately after Hugo Chávez's death in March, has taken modest steps to increase access to dollars, but there is little sign the administration will ease its strict control on capital.
As a result, this forced-channeling of captial has led to skyrocketing prices in Caracas. The capital's business district, which real estate agents call "the Golden Mile," real estate sells for about $4,500 per square meter, up from about $2,800 per square meter in 2008.
© Copyright IBTimes 2022. All rights reserved.
FOLLOW MORE IBT NEWS ON THE BELOW CHANNELS