Verizon Strike Update: Union Claims Replacement Workers Untrained, Unqualified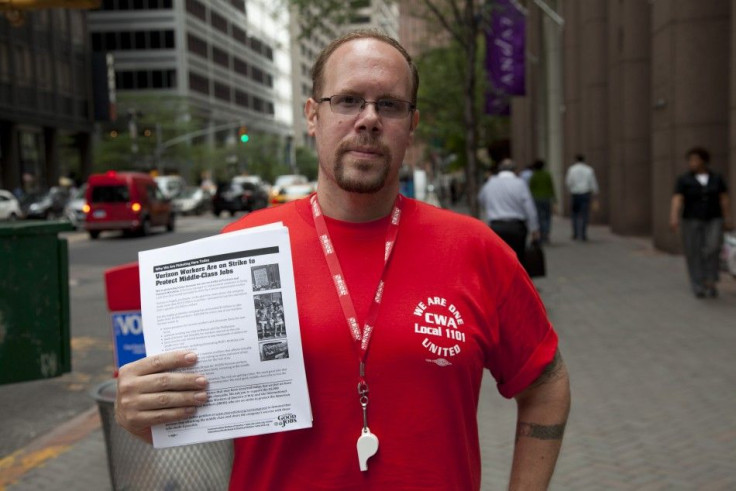 Officials of the International Brotherhood of Electrical Workers (IBEW) union claim that replacement workers hired by Verizon Communications Inc. (NYSE: VZ) during the ongoing strike are untrained and unqualified to do such highly-skilled technical work.
The IBEW and Communications Workers of American (CWA) unions, which represent about 45,000 strikers across the Northeast U.S., also allege that these incompetent replacements put the public "at risk."
On a statement on its website, IBEW stated: "Many of these replacement workers are finding out that doing the work of skilled telecommunications workers is a lot harder than they expected."
Union official Ed Starr said in a statement: "We're seeing people without the right safety equipment, trying to do the job without doing the proper pre-work safety checks. These are the kind of screw-ups that would get any of us written up in a heartbeat. The majority of these replacements have no telecommunications training and someone is going to get hurt bad unless Verizon settles this."
The IBEW's statements include a YouTube video which purports to show inexperienced replacement workers somewhere in New York State blowing up a transformer.
Another YouTube video allegedly shows IBEW workers in Middleboro, Mass. helping to prevent replacement workers from causing damage.
© Copyright IBTimes 2022. All rights reserved.
FOLLOW MORE IBT NEWS ON THE BELOW CHANNELS