Veterans React To Bowe Bergdahl Desertion Charges, Discuss Possible Punishments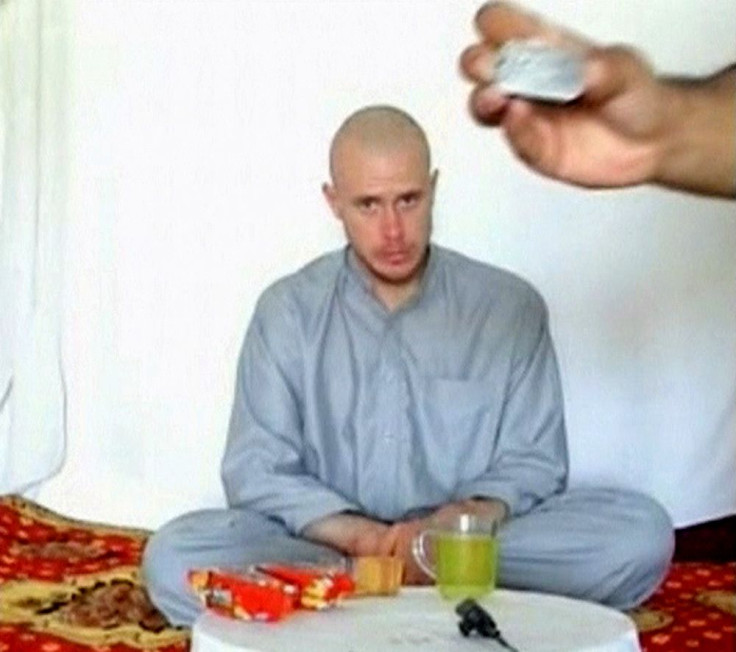 A leading veterans advocacy group said U.S. Army Sgt. Bowe Bergdahl should be "punished accordingly" if found guilty of charges of desertion and misbehavior before the enemy. The desertion charge carries a maximum sentence of five years, while the misbehavior charge carries a maximum sentence of life in prison.
Bergdahl left a U.S. Army forward operating base in Afghanistan in 2009 after he developed concerns about America's military actions in the Middle East. He was captured by the Taliban shortly thereafter and held prisoner by members of the Haqqani militant group until last May, when the U.S. government agreed to free five Taliban commanders held at Guantanamo Bay in Cuba in exchange for his release.
"From the beginning, the American Legion has expressed its strong concerns about negotiating deals with terrorists. While we do not believe in leaving any U.S. military personnel behind, we also don't want to recklessly endanger Americans by creating incentives for future kidnappings and other terrorist acts," said American Legion National Commander Michael D. Helm in a press release.
"As a U.S. citizen and soldier, Sgt. Bowe Bergdahl is entitled to due process," Helm said. "A judge or jury of his peers should decide his guilt or innocence. This is a process that the Taliban and other like-minded terrorist groups refuse to extend to anyone under their control. If Sgt. Bergdahl is found guilty, he must be punished accordingly."
Bergdahl's case will be subject to an Article 32 hearing at Fort Sam Houston in San Antonio, Texas, according to the Associated Press. The preliminary military court hearing will determine if the charges against Bergdahl will be dismissed, or if he will face a general or special court-martial. Bergdahl, who has worked at Fort Sam Houston in an administrative capacity since last June, also could face demotion or a dishonorable discharge.
The circumstances behind Bergdahl's release have long been a source of debate for critics who say the Obama administration's willingness to negotiate with militants set a dangerous precedent that could further endanger American lives. Bergdahl's willing departure from his base in Afghanistan led many veterans to label him a deserter, especially after men who served alongside Bergdahl said at least six soldiers died during subsequent attempts to locate him.
Former Army Sgt. Evan Buetow alleged last June that Bergdahl possessed sensitive information about U.S. troop movements that he may have given to the Taliban. "Following his disappearances, [improvised explosive devices] started going off directly under the trucks. They were getting perfect hits every time," Buetow told CNN at the time.
Anthony Anderson, a former staff sergeant in the U.S. Army who operates a military watchdog blog called Guardians of Valor, said Bergdahl should be punished to the fullest extent of the law, particularly if evidence was found that confirmed he gave up sensitive information. "I knew from the beginning that he was a deserter," Anderson said in a telephone interview. "If it was just desertion and he didn't give up any information that caused other soldiers to get killed, then I think life in prison will be just punishment. But if it's found out that he did give vital information that ended up getting other soldiers killed, then he should lose his life."
© Copyright IBTimes 2022. All rights reserved.
FOLLOW MORE IBT NEWS ON THE BELOW CHANNELS