Victims of Bernie Madoff's Ponzi Scheme Could File Claims For Another $2.35 Billion; Madoff Victims Fund Also Recognizes Third Party Claims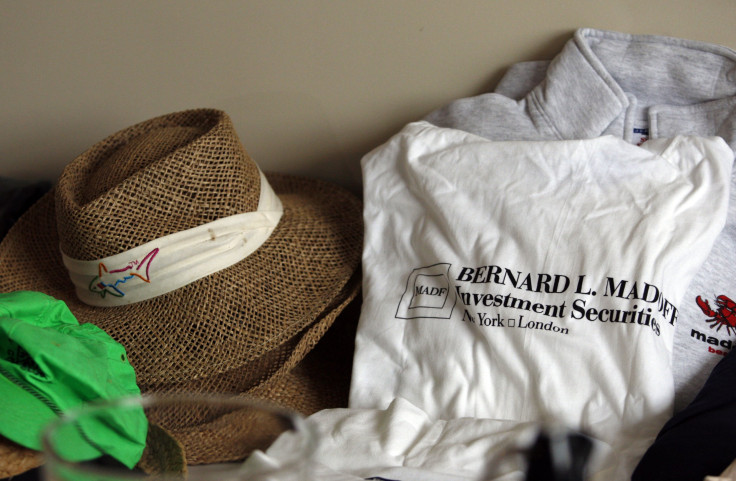 Investors who were at the receiving end of Bernard Madoff's massive Ponzi scheme, including those who had invested indirectly, can now file a claim with the Madoff Victim Fund, Richard C. Breeden, an official at MVF, said on Monday.
The money, to a tune of $2.35 billion, is held in trust by the MVF, which is administered by Breeden, a former U.S. Securities and Exchange Commission chairman, and comprises of funds acquired by federal prosecutors through criminal and civil forfeiture actions, after the massive fraud came to light in December 2008. The MVF fund is separate from the money recovered by Irving Picard, the court-appointed trustee, and is more broad and inclusive as it recognizes claims from victims who made indirect investments in the Ponzi scheme through feeder funds, investment partnerships, bank commingled funds, family trusts or other pooled investment accounts.
"As a result, we expect approximately 12,000 direct and indirect investors will be eligible for a recovery, compared to approximately 1,000 remaining claimants in the bankruptcy proceedings," Breeden said, in a statement. "MVF gives eligibility to the person whose funds were lost, not to the manager of such funds... Today's announcement brings fairness and justice for thousands of victims a giant step closer to reality," he added.
Picard who has reportedly distributed more than $5.4 billion of the $9.5 billion he has recovered, does not allow "third party claims," Reuters reported.
The sum recovered under MVF includes about $2.2 billion from a $7 billion settlement in December 2010 from the estate of Jeffry Picower, a Florida investor involved in the fraud at Madoff Securities LLC. Picard recovered the remaining $5 billion, according to Reuters.
Breeden said the MVF will use a "cash-in, cash-out" methodology -- by subtracting withdrawals and any former recoveries from cash investments -- to measure investors' losses. Investors can file claims using the forms that can be downloaded at the MVF website, and the deadline to submit claims is Feb. 28, 2014.
Madoff, now 75, was arrested in December 2008, and was sentenced to a 150-year sentence, after he pleaded guilty.
© Copyright IBTimes 2023. All rights reserved.
FOLLOW MORE IBT NEWS ON THE BELOW CHANNELS