Video Reveals Russian Soldiers Left 'Like Dogs' With No Ammo, Medical Supplies And Commander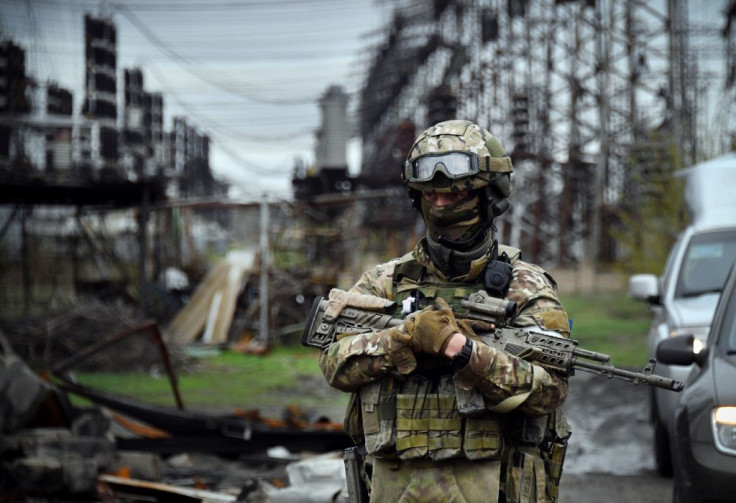 KEY POINTS
The group of mobilized Russian soldiers who made the video message said they are from Krasnodar
The soldiers said they were only given AK47s and bayonets with no cartridge
A separate video showed a Russian soldier receiving a plastic paintballing mask and children's gloves from the local administration
Russian soldiers who have been deployed to the war in Ukraine said they were left "like dogs" with barely any weapons and medicine to use, according to a recent video message released.
A group of mobilized Russian soldiers recounted their experience on the battlefield in a video message first published by the media outlet Sota on their Telegram channel.
"We were sort of being prepared for something for a month – it's not clear what for. We were being driven here and there. And now it turns out that we're somewhere in the fields of Ukraine and they just threw us out into the field like dogs," the soldiers said in the video.
"We don't have shovels or anything with us, we have only our personal uniforms, which humanitarian aid helped us with. We just live in the fields. No, no, they bring some food, literally twice a day. We make fires, cut down trees, and dig with whatever God gave us," the soldiers said, as translated by The Insider Russia.
"We were given AK-47s and bayonets – [we were told that] you guys can do whatever you want. There is no information, no command, we're on pins and needles, as we don't know where our people are and where [the enemy] is. No radio, no ammo, not a f**king thing. No medical supplies either."
The men, who are from the southern Russian city of Krasnodar, also said they were forced to live in holes that they dug out from the ground with their bare hands, even as temperatures drop to zero at night time.
The video is one of the multiple reports that point to the Russian army's struggle in supplying weaponry and basic combat items to their soldiers and conscripts.
Last week, 23-year-old Vladimir, who was conscripted as part of Putin's partial mobilization order, complained that they were given only a rusty gun to use in the war and were asked to use their own money to buy gear and grenades, per a recorded phone call uploaded by Olesya Shishkanova, his sister, on the Russian social media site VKontakte.
In another video posted from the Stavropol region, a Russian soldier also showed that he had been given a plastic paintballing mask, children's gloves and rubber boots by the local administration for use in the war, as first reported by The Telegraph.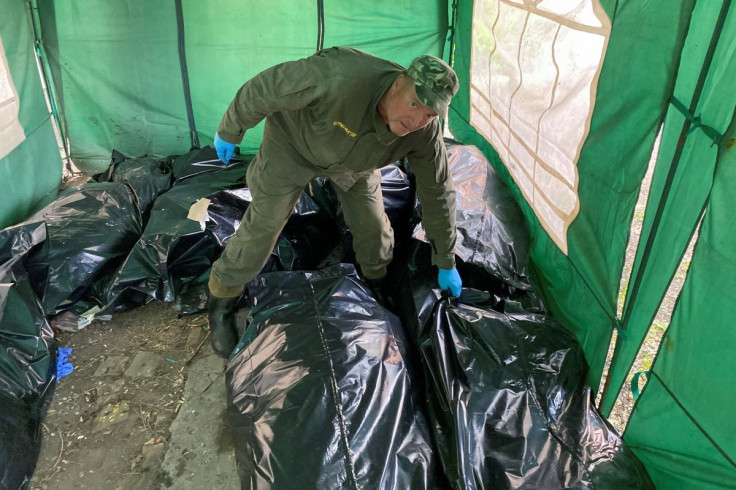 © Copyright IBTimes 2023. All rights reserved.