VIDEO: Trevor Noah Goes Off At White House Correspondents' Dinner, 5 Best Jokes From His Set
Trevor Noah left quite an impression when he was tapped to be the featured entertainer at the White House Correspondents' dinner on Saturday night.
"The Daily Show" host took the stage to poke fun at a number of topics, including roasting Florida Gov. Ron DeSantis, COVID-19 mandates, Will Smith's infamous Oscar slap, and of course, President Joe Biden, who was in attendance for the event
Check five of the best jokes from Noah's speech at the White House Correspondents' dinner below:
1. "What I like about Ron DeSantis is if Trump was the original Terminator, DeSantis is like the T-1000. You're smarter than him. You're slicker than him. You can walk down ramps. Trump said he won the election, but everyone was able to look at the numbers and see that he was wrong. That's why Ron DeSantis is one step ahead. First, you ban the math textbooks, then nobody knows how to count the votes. Boom, my man!"
2. "You guys spent the last two years telling everyone about the importance of wearing masks and avoiding large, indoor gatherings. Then the second someone offers you a free dinner, you all turn into Joe Rogan, huh?"
3. "Interesting fact: Even as first lady, Dr. Biden continued her teaching career, the first time a presidential spouse has ever done so. Congratulations. You might think it's because she loves teaching so much, but it's actually because she's still paying off her student debt. I'm sorry about that, Jill. Guess you should've voted for Bernie."
4. "I know a lot of you are worried and, yes, it is risky making jokes these days. We all saw what happened at the Oscars. I've actually been a bit worried about tonight, I won't lie. What if I make a really mean joke about Kellyanne Conway and her husband rushes up on the stage and thanks me?"
5. "As you all know, President Biden's lack of a filter does get him into hot water sometimes. Last month, he caused a huge international scandal, saying that Vladimir Putin should be removed from power. It was very, very upsetting to Russia. Until someone explained to them that none of the stuff Biden wants actually gets done."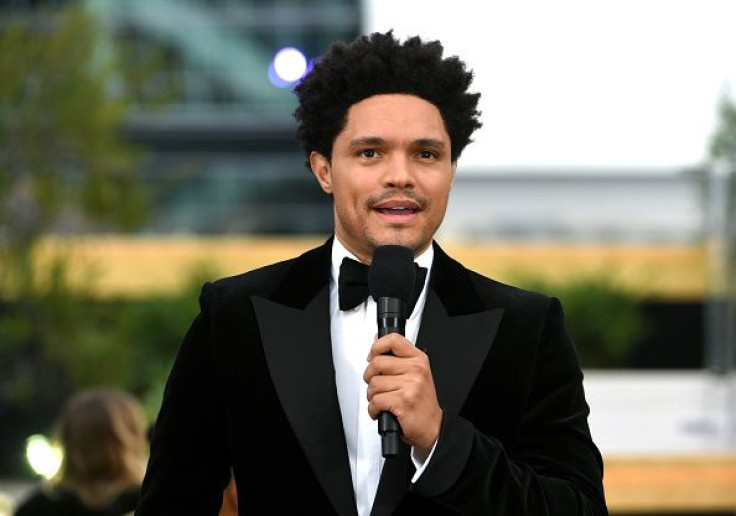 © Copyright IBTimes 2022. All rights reserved.
FOLLOW MORE IBT NEWS ON THE BELOW CHANNELS