Vigilante App Removed From App Store Over Safety Concerns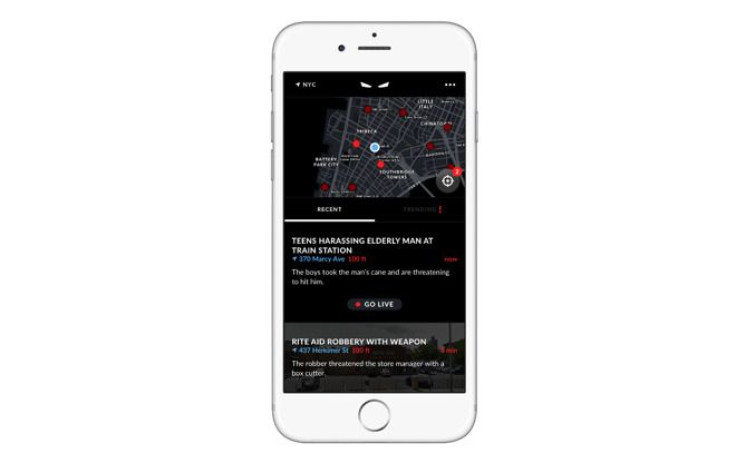 Apple has removed controversial crime reporting app called Vigilante from the App Store
Vigilante, an app developed by SpOn, was released for New York City residents, and notifies them of recent crimes that have been reported via 911, said The Guardian.
The Vigilante app then sends alerts to the smartphones of people near where the crimes have been reported, but Apple says it could encourage risk or physical harm by people misusing/misreporting crimes or taking crime-solving duties into their own hands.
The app's creators released a statement on their website saying the app was no longer available. "We are working with Apple to resolve their concerns," the company said in a statement. "Vigilante will introduce an Android version of the app in the upcoming weeks with plans to expand in additional cities later this year."
Announcing the Vigilante app in a Medium blog post, the company wrote: ""What if everyone within a quarter mile of every reported crime were immediately made aware of it. What if there were a camera on every crime. What if transparency existed — if we all knew where crime was occurring and how it was being resolved. Would crime as we know it still exist?"

The company added: "The lens of the camera is incapable of lying. When we are able to look at a situation from multiple angles, the truth emerges. Transparency is the single most powerful tool in the fight against crime and injustice, and we believe it will rebuild cooperation towards a shared vision. Cooperation, in turn, will lead to safer communities, better cities, and a stronger nation."
"Unfortunately, Vigilante is not currently available on the App Store," the note said. "We are working with Apple to resolve their concerns. In the meantime, the Vigilante app will continue to operate for those who already have it.
On the map, users can see reports of crimes. Though the creators of the app have stressed the app is meant to help people avoid crimes, there's a risk that users will try to investigate crimes themselves.
© Copyright IBTimes 2023. All rights reserved.