Vivo CES 2018: Company Shows Off First Smartphone With In-Display Fingerprint Scanner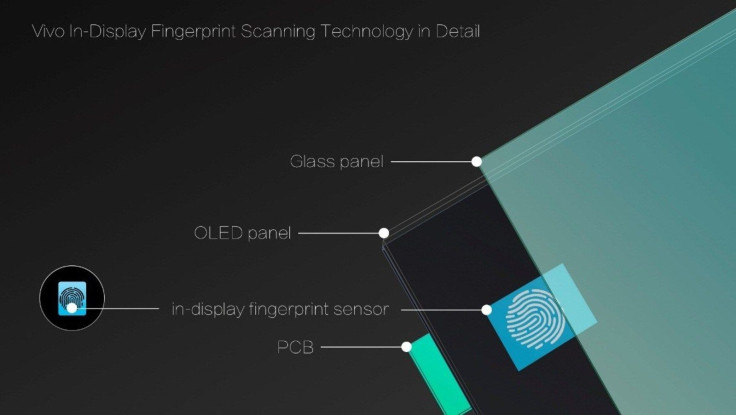 Chinese phone maker Vivo has finally unveiled its very first smartphone that features an in-display fingerprint scanner. The new device was showcased during CES 2018 in Las Vegas, and Vivo said that the phone will be available sometime in "early 2018."
Vivo actually didn't give the name of the smartphone, but it is a 6-inch handset with an OLED display with very slim bezels. The Verge compared the device as being somewhat similar to the OnePlus 5T. The in-display fingerprint sensor on the Vivo phone is located right in front of the device under its display.
"With our efforts in extensive consumer research and long-term R&D investment, Vivo is well positioned to pioneer the development of fingerprint scanning technology. We first presented a prototype of our fingerprint scanning solution at MWC Shanghai 2017 based on an ultrasonic sensor, and have remained committed to realizing our vision for future smartphones," Vivo senior vice president Alex Feng said.
"Today's showcase of a ready-to-produce in-display fingerprint scanning smartphone featuring an optical fingerprint sensor is a big leap forward in bringing consumers this long-awaited, futuristic mobile experience. We are very excited to make it available to consumers soon," Feng added.
Vivo is using Synaptics' optical Clear ID fingerprint scanner. Back in December, Synpatics said that it will begin mass producing the Clear ID fingerprint scanner for a "top-five" smartphone manufacturer. Forbes was actually the first to confirm that Vivo was that manufacturer.
So how does it work? The sensor is embedded between the cover glass and the OLED display. It's located at the bottom portion of the smartphone. When users wake the phone, a portion of the display will light up indicating where users will place their finger.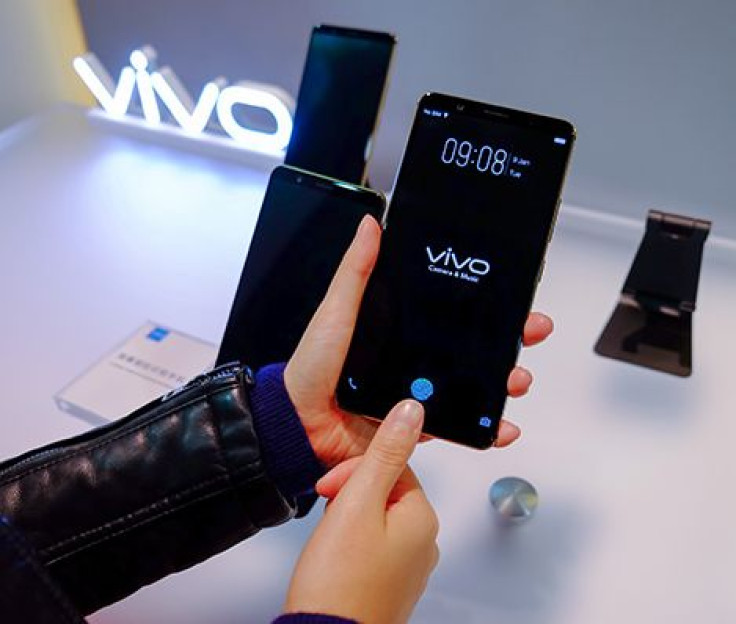 When a fingertip touches the scanner, that portion of the display will turn on to light the user's finger. This allows it to capture an image of the user's fingerprint. The print will then run through an AI processor to identify it, as described by CNET.
"Vivo In-Display Fingerprint Scanning Technology outperforms other authentication solutions available for full-screen smartphones in many aspects," Vivo said in a press release. "Compared to fingerprint sensors on the back of smartphones, Vivo In-Display Fingerprint Scanning Technology offers a more convenient operation without sacrificing the sleek and unified design of the smartphone. It also enables quick and secured authentication."
Samsung was rumored to be working on the same technology last year for the Galaxy S8 and S8+. Unfortunately, the company ran out of time and decided to place the fingerprint scanner on the back of the handset. As for Apple, the tech giant decided to take a different approach for the iPhone X. Apple used its own facial recognition tech called Face ID and just completely ditched its Touch ID fingerprint sensor.
With Vivo now officially being the first smartphone maker to announce a working device with an in-display fingerprint scanner, it won't be long until others will try to use the same technology. Synaptics did say last month that it plans to ship 70 million units of the Clear ID fingerprint scanner in 2018.
© Copyright IBTimes 2023. All rights reserved.