Wagner Came Close To Stealing Backpack-Sized Nuclear Bombs From Russian Base During Rebellion: Budanov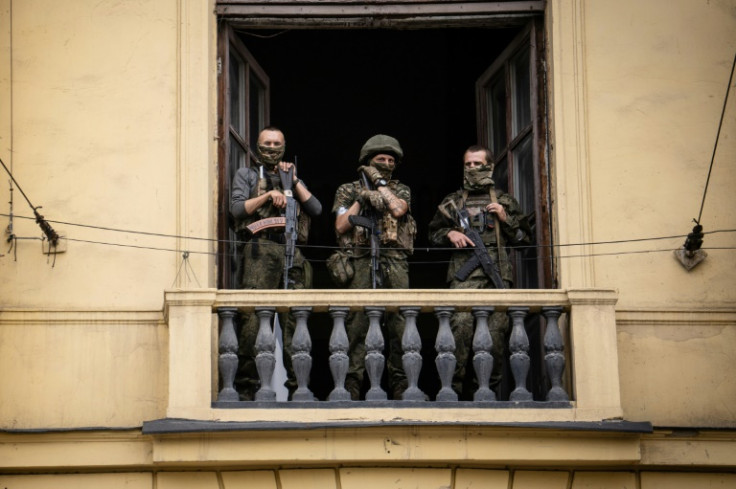 KEY POINTS
Ukraine's military intel head said a small group of Wagner fighters reached a Russian nuclear base
The Wagner Group reportedly failed to steal backpack-sized nuclear weapons from the base
Nuclear experts believe Wagner fighters are not capable of detonating a nuclear bomb
A Ukrainian military official revealed that the Wagner paramilitary group came close to acquiring small nuclear weapons during their failed mutiny in Russia last month.
Speaking to Reuters, Ukraine's head of military intelligence, Kyrylo Budanov, said a small contingent of military vehicles of the Wagner fighters diverted from their northward journey to Moscow and reached a Russian nuclear base, Voronezh-45.
Budanov said the Wagner group aimed to acquire small Soviet-era nuclear devices to "raise the stakes" in their short-lived mutiny.
"Because if you are prepared to fight until the last man standing, this is one of the facilities that significantly raises the stakes," Budanov said.
Budanov claimed, without providing evidence, that the Russian facility contains small nuclear devices that can be carried in a backpack.
However, the Ukrainian intelligence official said the Wagner fighters failed to steal Russian nuclear weapons as the doors to the nuclear facility were closed at that time.
"They didn't get into the technical section," Budanov said.
An unnamed source close to the Kremlin with military ties backed up some parts of Budanov's claim, telling Reuters that a Wagner contingent "managed to get into a zone of special interest, as a result of which the Americans got agitated because nuclear munitions are stored there."
International Business Times could not independently confirm Budanov's account.
Reuters noted that the Ukrainian official did not provide evidence to support his assertion and declined to confirm whether discussions were made with Ukraine's allies about the incident.
White House National Security Council spokesman Adam Hodge said they could not corroborate the report.
"We had no indication at any point that nuclear weapons or materials were at risk," Hodge added.
The Kremlin and Wagner boss Yevgeny Prigozhin did not respond to Reuters' inquiries regarding Budanov's account.
Matt Korda, a senior research associate and project manager for the Nuclear Information Project at the Federation of American Scientists, said he believes the Wagner mercenaries do not have the capability to detonate a nuclear weapon.
Korda said that if the Wagner fighters truly reached Voronezh-45 at the time of their mutiny, they would find the stored nuclear weapons "in a state of incomplete assembly."
Korda added that the Wagner mercenaries would also need to undergo some processes and get the help of "someone from the 12th Directorate" to activate a nuclear bomb.
Korda's assessment was echoed by Amy Woolf, a nuclear weapons specialist for U.S. lawmakers at the Library of Congress from 1988 to 2022.
Woolf noted that it is possible the Russian base may still house old nuclear weapons but said she believes the alleged nuclear weapons at Voronezh-45 are "almost certainly not" operational.
According to the Russian Defense Ministry's website and publicly available records, Voronezh-45 is operated and guarded by military unit no. 14254 under the 12th Main Directorate.
The directorate is responsible for protecting Russia's nuclear weapon stockpile.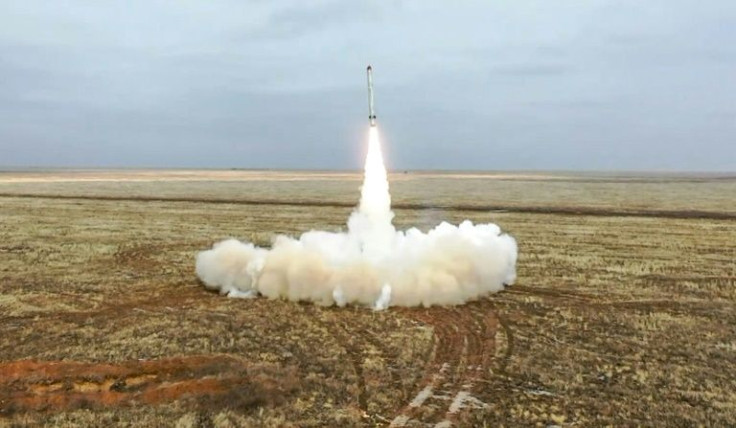 © Copyright IBTimes 2023. All rights reserved.