Wal-Mart's Organic Push With Wild Oats Foods Inspires Praise, But Raises Questions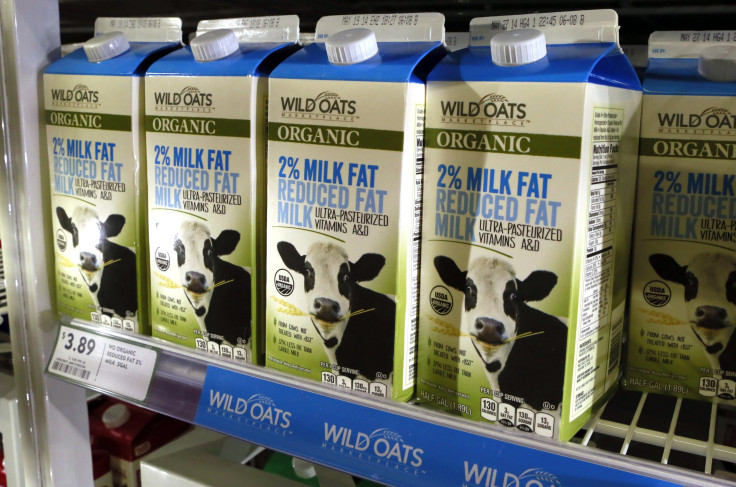 The announcement by Wal-Mart Stores Inc. (NYSE:WMT) that it will begin to carry a line of organic food products sent ripples through the food and grocery industries, as the decision by the nation's largest retailer pointed to the growing influence of health-savvy consumers.
But many observers expressed a healthy dose of skepticism when the news emerged, as experts and laypeople wondered just what organic means to the world's biggest retailer.
Organic products have become increasingly popular in recent years, as consumers have moved away from processed foods. Though the term "organic" has great cachet when attached to foods from broccoli to brown rice, there is a persistent sense of confusion about what it actually signifies.
In an attempt to ensure that consumers know what they are getting when they purchase food items stamped with the "organic" label, the U.S. Department of Agriculture has established clear guidelines and regulations for farmers and food producers.
"USDA-certified organic foods are grown and processed according to federal guidelines addressing, among many factors, soil quality, animal raising practices, pest and weed control, and use of additives," the USDA explains on its website. "Organic producers rely on natural substances and physical, mechanical, or biologically based farming methods to the fullest extent possible."
The agency also bans organic-labeled products from containing genetically-modified "GMO" ingredients and outlines further requirements for specific categories like meat, produce and processed organic foods.
But some leading food experts say such rules amount to little more than a false sense of security and legitimacy. Mischa Popoff, author of the book "Is It Organic?" and policy adviser to the Heartland Institute, says the USDA's organic product regulations rely on farmers self-reporting their activities to the agency, which then reviews them under its annual inspection process, which is little more than a "scam" in his view.
"The consumer has to be his or her own eyes and ears when it comes to determining what's organic and what's fake," Popoff told The New American. "The consumer cannot under any circumstances rely on the public-private bureaucracies of the EU, USDA or CFIA to guarantee anything. They are simply not equipped to find fraud, and can't be bothered to do so even if they were."
Furthermore, some leading physicians and nutritionists say the jury is still out about whether there are really major nutritional benefits in organic products.
"More research is needed before it can be stated that organic foods provide more nutritional value," Connie Diekman, a registered dietician and director of university nutrition at Washington University in St. Louis, told CNN.
Nevertheless, Wal-Mart's move to carry organic products is good for the overall organic movement in that it will bring organic-certified products to a large new base of consumers, but it may reflect little in the way of increased food safety or nutrition, according to experts familiar with the way foods earn the "organic" stamp.
By electing to carry and promote products carrying the "organic" label, Wal-Mart is entering the somewhat murky waters that surround such foods. As the second-largest company on Fortune's Global 500 list, with more than $469 billion in revenues and $17 billion in profits, the Bentonville, Ark.-based mega-retailer will likely face intense scrutiny as it rolls out its line of nearly 100 Wild Oats brand organic products, which it says will be sold far below standard organic food prices.
"We know our customers are interested in purchasing organic products, and traditionally those customers have had to pay more for that, and we're changing that and creating a new price position for organic groceries that increases access," Wal-mart spokeswoman Danit Marquardt told IBTimes. "And this is part of our ongoing effort to use our scale to provide quality affordable groceries to our customers."
Wild Oats, founded in Colorado in 1987, says on its website that it is committed to "adhering to guidelines that bring our products USDA organic certification," and that it bans "125 unwanted ingredients from our products." Further, the company says it is committed to "following global food safety standards."
Wild Oats spokesman Bill McCue expanded on those comments in an email to IBTimes.
"Wild Oats Marketplace Organic™ labeled products adhere to USDA guidelines for Organic certification, the seal for which is clearly visible on the signature green packaging, and includes everything from canned vegetables (15 oz) at $.88 to a full range of spices such as paprika, curry powder and ground cinnamon (2 oz) starting at $2.48," he wrote.
The philosophy behind Wild Oats also extends to its mission to reduce the price of organic products, according to a statement by Wild Oats Marketing CEO Tom Casey.
"We're creating a legacy by taking cost out of inefficient distribution, allowing organic farmers to achieve greater scale and passing on savings to customers," Casey said. "Wild Oats' mission and culture are consistent with the organic food industry. We promote sustainable organic agricultural practices, minimize impact on the environment and provide the best available foods in the marketplace at the best price."
The food producer's pricing assertions are supported by the low prices for Wild Oats products that Wal-Mart posted on its website on Thursday. For instance, the company says Wal-Mart's six-ounce cans of Wild Oats tomato paste will be 41 percent cheaper than that of other national organic brands sold at other stores, and 32-ounce cans of organic chicken broth will be 43 percent less expensive than equivalent products elsewhere.
Wal-Mart's move to carry organic products comes one day after Target Corporation (NYSE:TGT) announced that it will begin carrying a range of "natural, organic and sustainable" products on its shelves under the name "Made to Matter."
Wal-Mart stock was trading slightly lower Friday afternoon at $76.50 per share.
© Copyright IBTimes 2023. All rights reserved.