Wall Street Exodus: Young Bankers Growing More Disenchanted, Flocking To Silicon Valley, According To New Book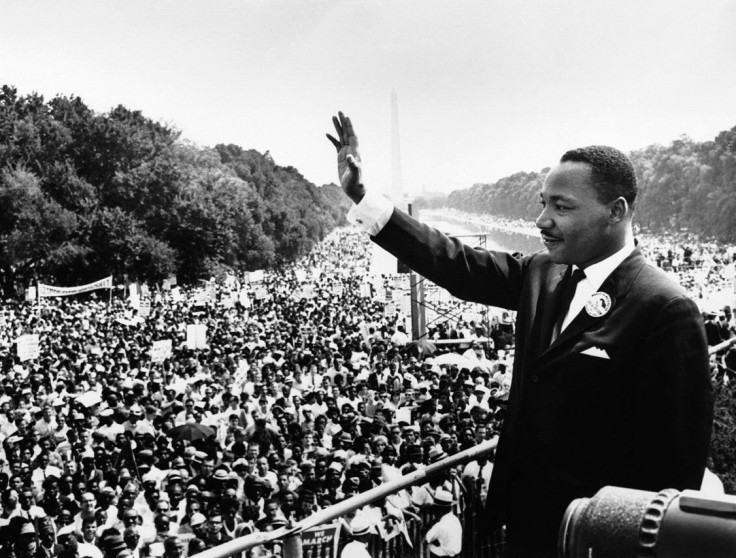 "What's the difference between a pigeon and an investment banker?
A pigeon can still make a deposit on a SoHo loft."
-- A joke that made the rounds on Wall Street in the winter of 2011
On the morning that the countdown clock in his apartment struck zero, Samson White showered, dressed, listened to his favorite R. Kelly song and quit his job at Goldman Sachs, where he worked on the mortgage desk. To celebrate, he threw a goodbye party for himself at a downtown nightclub, at which friends said they'd never seen him so happy, reports Kevin Roose in his new book, "Young Money," a cautionary tale about life on Wall Street.
A week later, still ecstatic about his decision, Samson -- inspired by Martin Luther King Jr.'s "I Have a Dream" speech -- wrote in his notebook:
"Free at last. Free at last. Thank God Almighty. We are free at last… The decision to leave GS, I think, will prove to be one of the best of my life. Who knows where it will go, but it's clear to me now that I should be in media, not finance. I don't want to be a Carl Icahn or Bill Gross or Steve Schwarzman. I want to be an L.A. Reid, a Richard Branson, a Michael Jackson – where the shit I create will impact people forever."
Samson's story is just one of the tales compiled by Roose of young bankers (given pseudonyms) who are becoming disillusioned in their first or second year working on Wall Street. Worn down by public outrage at the financial services industry, the long hours and the smaller bonuses, and nagged by their consciences, many are quitting their jobs or planning their escape. It's a role reversal from the pre-crisis days in the early 2000s, when young, smart graduates flocked to Wall Street, striding the city like masters of the universe. The book also exposes how Roose infiltrated a raucous dinner thrown by the most secretive fraternity in the financial world, which featured bankers in drag and off-color homophobic jokes.
Among the other accounts told by Roose:
- Male bankers, who used to attract plenty of young women, now go out of their way to deflect attention for what they do for a living. At a Fashion Meets Finance singles mixer, Roose was told by one JPMorgan banker, "I tell people I drive the 6 train." And a former Lehman Brothers banker talked about how he tells potential dates about his time at the failed investment bank to "get their sympathy."
- Samson and Jeremy Miller-Reed, another first-year banker at Goldman Sachs, used to joke about how to kill themselves at work, considered how much time off they'd get if they got hit by a car and referred to the firm's 200 Wall Street headquarters as Azkaban after the prison in the Harry Potter series. While smoking weed on Jeremy's roof, they fantasized about a mass exodus of workers on the same day, which they called "Wall Street Drop Day," even reserving the domain name, wallstdropday.com. They both fell into a deep depression, gaining weight and drinking to excess. Eventually, one of their roommates gifted Samson a giant countdown clock, which he set at 366 days, for the day he wanted to leave Goldman.
- Chelsea Ball, an analyst at Bank of America Merrill Lynch, was shocked by the moral vacuum underneath most of her colleagues. On a community service day at a local school, where her group was supposed to pull weeds and plant trees, not a single one of the interns wanted to help. "I have never seen more people disgusted to get their hands dirty in my entire life," she told Roose. "There were like two hundred kids just standing there, looking at their BlackBerrys…"
- Some young financiers, such as Derrick, who works at a private equity firm, become disenchanted about the ethics of their work. "What conflicts me is that we don't play by the same set of rules as everyone else. It's a completely rigged system."
- Many young bankers have abandoned Wall Street for tech firms and startups in Silicon Valley, where they get to create businesses instead of leaching off businesses engaging in financial trickery. When Jeremy quit his job at Goldman to take a job at a tech startup, he posted on Facebook: "The nightmare is over. As of today, I am no longer a Goldman Sachs employee."
© Copyright IBTimes 2022. All rights reserved.
FOLLOW MORE IBT NEWS ON THE BELOW CHANNELS