JPMorgan Gives CEO Pay Raise But Withholds Bonuses From Most Workers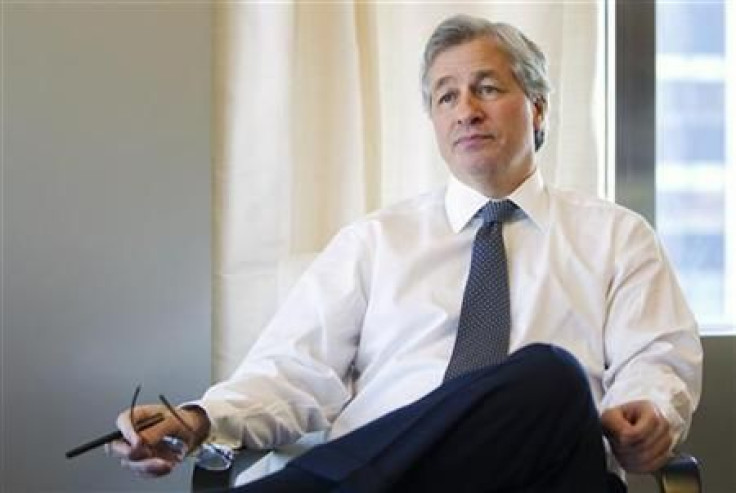 JPMorgan Chase & Co. (NYSE:JPM) will award its chief executive Jamie Dimon total pay of $20 million for 2013, despite racking up billions in legal fees and denying most workers pay increases for the year.
The company said in a regulatory filing Friday that Dimon will receive $18.5 million in restricted stock that he can sell over the next three years, in addition to his $1.5 million base salary. His 2012 bonus was cut to $10 million after the bank lost about $6 billion in poor trading. Dimon was the highest-paid bank CEO in 2011 with a $23.1 million compensation package, according to SNL Financial.
JPMorgan's board of directors approved Dimon's pay raise in part because under his leadership the bank began dealing with its regulatory problems, according to the filing.
This week the bank also began telling employees about their 2013 bonuses, and because of the bank's hefty legal bills, most workers will not receive pay increases, an unnamed source told Reuters.
That source said overall compensation per employee remained much the same as 2012, as managers told employees in November, though some employees will receive more pay.
Extra expenses for the bank in 2013 include $20 billion in settlements and $11.1 billion in legal fees, compared to $5 billion in legal fees in 2012. JPMorgan reported net income of $17.9 billion in 2013, down 16 percent from a year earlier.
JPMorgan also cut more than 7,500 jobs last year, mostly those involving mortgage loans, and compensation per worker grew by nearly 4 percent.
© Copyright IBTimes 2023. All rights reserved.