Walt Disney Company (DIS) Earnings Preview Q1 2015: 'Frozen' Cools Off, ESPN Ratings Flat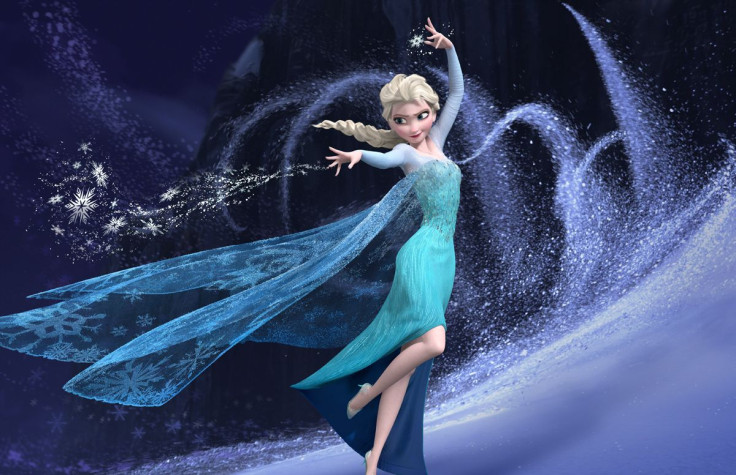 The animated phenomenon "Frozen" has delivered a blizzard of cold cash for the Walt Disney Company, but profits couldn't keep snowballing forever. A year ago at this time, the Burbank, California, media conglomerate reported a 33 percent jump in quarterly profit thanks in part to the November 2013 release of "Frozen." The musical tale of an intrepid princess on a quest to find her estranged sister went on to become the highest-grossing animated film of all time, with a global box-office haul of more than $1.2 billion.
The problem with having such an outstanding year-ago quarter is that it makes the current one seem limp by comparison. Disney, which reports first-quarter 2015 results on Tuesday, is expected to show slightly lower net income of $1.83 billion for the three-month period ended Dec. 31, compared to 1.85 billion for the same period last year when "Frozen" fever was at its peak.
Earnings per share are expected to rise a modest 2.8 percent to $1.07, according to analysts polled by Thomson Reuters. Disney's EPS has seen double-digit growth for the last five consecutive quarters. Disney is expected to report revenue of $12.87 billion, an increase of 4.6 percent over the $11.65 billion reported last year.
In the absence of "Frozen," Disney's Studio Entertainment unit could see a year-over-year quarterly revenue drop of 13 percent, to 1.6 billion, according to Laura Martin, an analyst at Needham & Company. For the most recent quarter, Disney's comparable theatrical release was the animated film "Big Hero 6," which was nowhere near the hit "Frozen" was. In a recent research note, Martin said that difference was "offset somewhat by the release of 'Guardians of the Galaxy' and 'Maleficent' in the home entertainment market, versus 'The Lone Ranger' released last year."
At the same time, "Frozen"-related merchandise is still providing a boost to Disney's Consumer Products unit, which Martin expects will show revenue of $1.21 billion, up 7 percent from the same period last year.
Disney's largest unit, Media Networks, will continue to drive company profits. The unit, which includes ABC along with Disney's portfolio of popular cable channels, accounts for about 45 percent of Disney's revenue and about 64 percent of its earnings before interest and taxes, according to estimates provided by Tuna Amobi, an analyst with S&P Capital IQ.
For broadcast television, the quarter as a whole was a challenging one, but ABC fared better than its competitors, according Marci Ryvicker, an analyst with Wells Fargo Securities. Among adults 18-49, ABC's quarterly ratings were down 2 percent, compared to a 5 percent decline on CBS, an 11 percent decline on NBC and a 19 percent decline on Fox.
Martin noted that prime-time ratings were "flattish" at ESPN and down more significantly at its sister channels. Disney's sports juggernaut was also recently hit with higher sports-programming costs. That said, from October through December, ESPN attracted an average prime-time audience of 3.7 million viewers, a 7 percent increase over last year, according to Nielsen Media. ESPN is not only the most watched cable network, it's also the most indispensable. Among dissatisfied cable customers, it's the channel most often cited as the main reason they haven't canceled their service. Martin expects revenue for Disney's Media Networks unit to increase 9 percent to $5.77 billion.
Finally, analysts expect a slowdown of sorts at Disney's Parks & Resorts unit, which has been benefiting from increased per-guest spending thanks in part to technological upgrades such as the MyMagic+ tracking bracelets. Ryvicker expects mixed results in the quarter, with continued strength at domestic theme parks "modestly weighed down" by softness overseas, primarily at Euro Disney.
A measles outbreak linked to Disneyland in California has been stirring anxiety among parents, although Disney said last month that park attendance has not been affected. News of the outbreak broke after the end of the first quarter.
The Walt Disney Company will report financial results on Tuesday at approximately 4:15 p.m. EST, with a live conference webcast starting at 5 p.m.
Christopher Zara is a senior writer who covers media and culture. Got a news tip? Email me here. Follow me on Twitter @christopherzara.
© Copyright IBTimes 2023. All rights reserved.