Walt Disney Company (DIS) Q3 Earnings Preview 2013: Slightly Higher Profits On 'Avengers' Hangover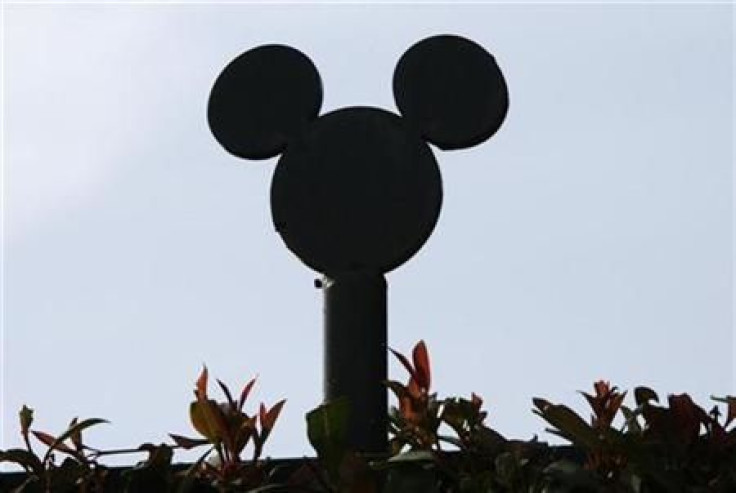 The Walt Disney Company (NYSE:DIS) is expected to report slightly higher third-quarter earnings on Tuesday, as gains in television, theme parks and merchandise were offset by a decline in studio entertainment, which lacked a blockbuster hit on the scale of last year's "The Avengers."
The world's largest media conglomerate, based in Burbank, Calif., is expected to show net income of $1.86 billion, or $1.02 per share, for the period ended June 30. That's an increase of 0.8 percent from $1.83 billion, or $1.01 a share, for the same period last year. Analysts polled by Thomson Reuters expect Disney's revenue will rise 5.1 percent to $11.65 billion from $11.09 billion a year earlier. The company will reports result at about 4:15 p.m. EDT, with a live conference call webcast starting at 5 p.m.
Analysts say comparisons to last year's third quarter were difficult due to the enormous success of Marvel's "The Avengers," which was released in May that year. The mega blockbuster boosted not only Disney's studio entertainment unit, but also its consumer products unit through merchandise related to the film's ensemble of superhero characters. The movie went on to take in a worldwide gross of $1.5 billion, making it the third highest-grossing movie of all time.
By comparison, Disney's biggest blockbuster this summer, "Iron Man 3," has so far grossed $1.2 billion, which still makes it the highest-grossing 2013 release to date. The company also had a sizable hit with "Monsters University," released in June, which took in $578 million worldwide.
Nevertheless, revenue for Disney's studio entertainment unit is expected to fall 5 percent for the quarter, Laura Martin, an analyst at Needham, said. The unit is likely to see further challenges in the fourth quarter due to an estimated $100-$150 million write-down from the disastrous big-budget flop "The Lone Ranger," which was released three days after the end of the third quarter.
Disney's largest unit, media networks, continues to grow on the strength of its cable networks, in particular its perennial sports cash cow, ESPN, which has no viable market competitor. In May, ESPN announced that it had acquired the rights to broadcast the U.S. Open beginning in 2015. It will be the first time in 46 years that the popular tennis tournament won't be shown on CBS, as the New York Times reported. The move is another sign that Disney has built a veritable sports-programming monopoly in ESPN, although some analysts warn that competition from Fox Sports 1, a rival network launching in August by Rupert Murdoch's 21st Century Fox (Nasdaq:FOXA), could spell trouble.
"We expect this to put downward pressure on ESPN's margins going forward," Martin wrote in a note to investors. "The first test of how much pressure will be when the new NBA deal comes up for renewal."
Revenue for Disney's media networks unit is expected to increase 5 percent to $5.4 billion.
Following Disney's $4 billion acquisition of the privately held Lucasfilm Inc., the company's consumer products unit wasted no time integrating "Star Wars"-related merchandise into its expansive arsenal. In May, Disney's Hollywood Studios attraction began selling mash-up toys featuring various Disney characters in the "Star Wars" universe (Mickey Mouse flying an X-Wing Fighter, for instance). Hollywood Studios is planning to expand on the premise with "Star Wars Weekends," beginning in spring 2014. Analysts say it's only the beginning of what Disney has planned for the lucrative pop culture franchise.
"We expect Disney to significantly grow the Lucasfilm/'Star Wars' brand in the consumer products category and across many international territories in the first few years, then have the new 'Star Wars' film in 2015 for more significant, global growth potential," Jeffrey S. Thomison, an analyst with Hilliard Lyons, said in a research note.
Out of 32 analysts polled on Thomson Reuters, 8 rated Disney stock a "strong buy." Another 14 rated it "buy" and 10 rated it "hold."
Disney shares closed Friday at $66.51, up 1.76 percent.
© Copyright IBTimes 2023. All rights reserved.