War In Europe: Lithuania Prepares For Russian Invasion As NATO Sends Troops To Eastern European States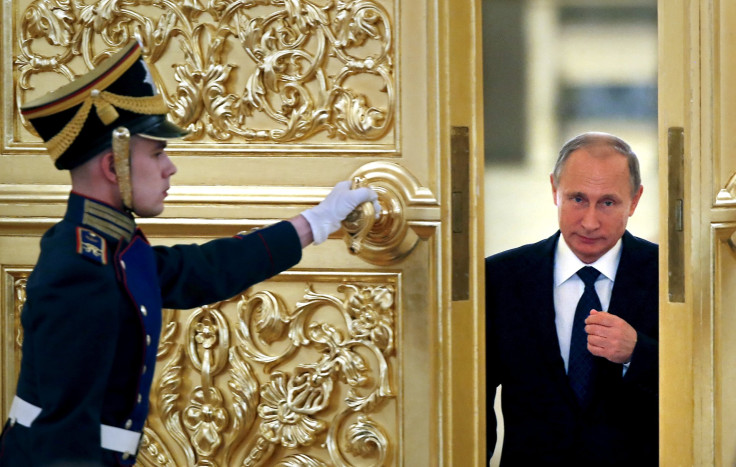 More than two years after Russia annexed Crimea from Ukraine, Lithuania is warning its citizens of a possible similar fate in the former Soviet Union republic. Lithuanian government officials have published tens of thousands of copies of a 75-page guide on how to survive a Russian invasion, BBC News reported Saturday.
The civil defense booklet stresses that Russia is capable of using military force against its neighbors to get its way and warns civilians to call a government hotline to report anyone suspected of being a spy. It also informs Lithuanians on how to spot Russian tanks and mines.
The manual states: "It is most important that the civilians are aware and have a will to resist - when these elements are strong, an aggressor has difficulties in creating an environment for military invasion." The guide is the latest sign that Russia's Baltic neighbors are worried that they could be next amid a two-year struggle between pro-Russian rebels in Ukraine and Kiev. Western leaders have accused Moscow of fueling the war, but the Kremlin has denied any direct involvement.
"Every Lithuanian citizen can become a target," said Darius Jauniskis, head of the state security department.
Conflict between Lithuania and Russia, which share a small border, would have global consequences. Lithuania has been a member of the North Atlantic Treaty Organization since 2004. With growing tensions between Russia and the West in recent years, NATO has announced it will send troops and equipment to defend the Baltic states of Lithuania, Estonia and Latvia in the biggest military build-up since the Cold War.
"NATO depends totally on American leadership and American willingness to come to the aid of allies unconditionally," Richard Shirreff, NATO's former deputy supreme allied commander Europe, one of the highest-ranking positions in the military alliance, recently told The Atlantic.
Germany alone plans to send up to 600 troops and tanks to Lithuania next year. Germany also warned residents in an August advisory to stockpile food and water in case of a national emergency. For its part, Lithuania announced last year it would restart military conscription for men aged 19-26.
Russia has also taken precautions. Most recently, it held civil defense drills involving 40 million people to prepare for chemical and biological attacks. And in Moscow, officials reportedly have created a plan to shelter the city's 12 million residents in case of catastrophe.
Former Soviet leader Mikhail Gorbachev has said relations between the West and Russia have reached extreme levels.
"I think the world has reached a dangerous point," he told the RIA Novosti news agency in mid-October. "This needs to stop. We need to renew dialogue."
© Copyright IBTimes 2023. All rights reserved.