War In Ukraine: Latest Developments
Here are the latest developments in the war in Ukraine:
The Kremlin accuses Washington of "adding fuel to the fire" after President Joe Biden announces the US will send more advanced rocket systems to Ukraine to help it repel Russia's offensive in the Donbas region.
Washington says the Himars multiple rocket launchers will allow Ukrainian forces to "more precisely strike targets on the battlefield from greater distance inside Ukraine", but not to attack Russian territory.
Kyiv's outgunned military had been pleading for more advanced weapons to help it slow Russia's advance in the east and south.
Ukraine looks close to losing the eastern city of Severodonetsk, with Russian forces in control of 70 percent of its territory, according to the governor of the Lugansk region, where Severodonetsk is situated.
After failing to capture Kyiv and being pushed back from Ukraine's second-biggest city Kharkiv Russian forces have focused much of their firepower on the industrial hub, which had a pre-war population of 100,000.
Danes vote in a referendum on whether to join the EU's common defence policy 30 years after the NATO member opted out.
Polls show voters in the traditionally Eurosceptic Scandinavian country in favour of being part of EU military missions and defence policy. The vote comes hot on the heels of neighbouring Finland's and Sweden's historic applications for NATO membership.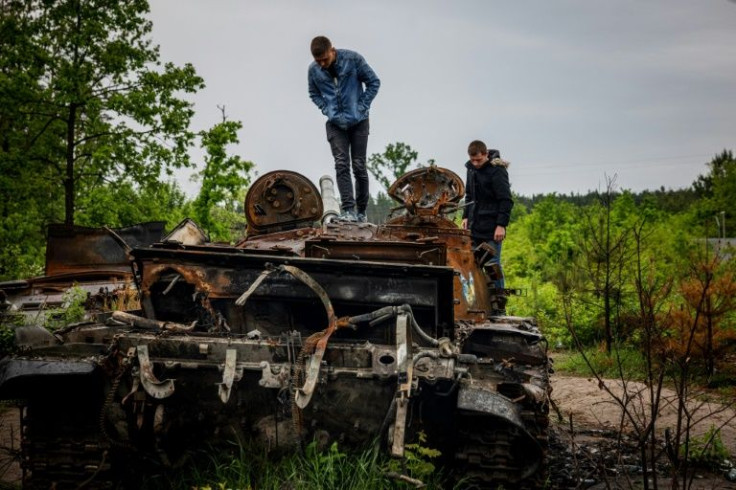 German Chancellor Olaf Scholz says Berlin will send Ukraine an air defence system capable of shielding a "large city from Russian air raids" as he rejects accusations that his government has been slow to arm Kyiv.
Germany will also deliver a tracking radar system capable of detecting enemy artillery, he tells parliament.
Under heavy pressure in recent weeks, Scholz's government has agreed to send heavy weapons including self-propelled howitzers and tanks to Ukraine, using eastern European countries to help get weapons to Kyiv.
Russia's Gazprom says its gas exports to countries outside of the former Soviet Union dropped by 27.6 percent year-on-year between January and May after losing several European clients.
Moscow is demanding that clients from "unfriendly countries" -- including EU member states -- pay for their gas in rubles.
Poland, Bulgaria, Finland and the Netherlands have had their natural gas deliveries suspended for refusing to comply and Denmark says it too is about to be cut off.
Ukraine's foreign minister asks French President Emmanuel Macron to visit the country before the end of June, when France's presidency of the EU ends.
"It would be good that Macron came during the French EU presidency, and the best thing would be that he comes with more weapons deliveries for Ukraine," he tells French news channel LCI.
British Prime Minister Boris Johnson, Canadian leader Justin Trudeau, European Commission president Ursula von der Leyen and a host of other high-ranking European and US officials have visited Kyiv since early April.
The first senior French official to visit was new foreign minister Catherine Colonna on Monday.
© Copyright AFP 2023. All rights reserved.