Was Jeremy Lin Overlooked Because He's Asian?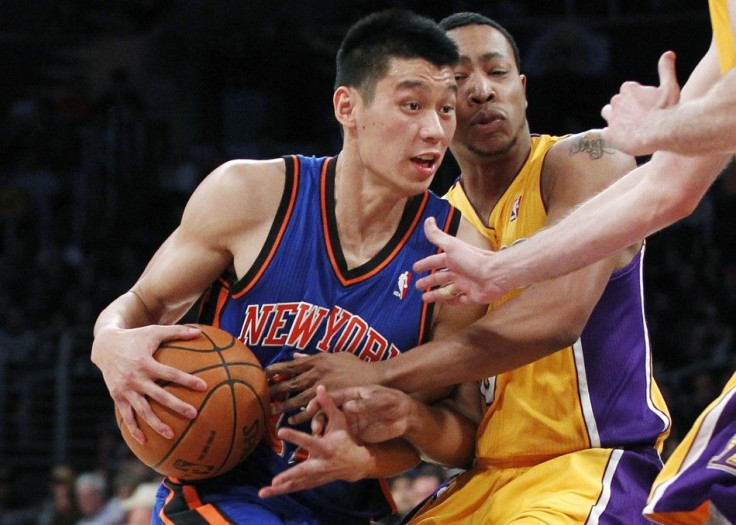 Jeremy Lin has been one of the biggest surprises of the young NBA season.
Lin went undrafted out of college and split time between the Warriors and the D-League last year.
After playing sparingly for the Knicks earlier this season, Lin has exploded onto the scene.
The point guard led New York to a victory against the Nets in his first extended action on Saturday. Lin put up career highs with 25 points and seven assists.
Desperate for production at point guard, Knicks coach Mike D'Antoni has started Lin the past two games and it doesn't look like he'll be coming out of the lineup any time soon.
Lin keeps getting better every night, scoring 28 points and dishing out eight assists on Monday, and recording his first 10 assist game on Wednesday.
Lin became the first player to register at least 28 points and eight assists in his first career start since Isaiah Thomas.
It's hard to fathom why someone who's played this well in his first two real opportunities struggled to make an NBA roster.
Sure Lin went to Harvard, which is not known for its basketball prowess. These days, though, it's not hard to find out about really good players in small conferences.
Is it possible that Jeremy Lin was overlooked because he is Asian?
It's not hard to see why a team might think Lin couldn't be a successful NBA player.
There is no precedent for what he is doing. He is the first Asian American to play in the NBA since Wataru Misaska did it in 1947.
Lin definitely has talent. He's quick and can get to the basket. He also has decent size for a point guard at 6-foot-3.
Perhaps teams were just not willing to take a chance on an Asian American since they had never seen one in the NBA before.
Mike D'Antoni said he was nervous about putting Lin in a game, even after seeing him in practice.
I was afraid to do anything. We're already in a little bit of a crisis and I just can't be, you know, pulling straws, just trying something, a whim. Other players would be looking at me like 'You crazy?' if it didn't work.
Since Lin burst onto the scene, he's been about as popular as any player in the NBA. The point guard was a trending topic on twitter hours after each of his last three games.
Even away from Madison Square Garden, fans cheered Lin after every basket.
One of the best things about sports is seeing something new. Watching an Asian excel in the NBA is certainly out of the ordinary.
Perhaps an issue that may have once hampered Lin's career is now helping him become a star.
© Copyright IBTimes 2023. All rights reserved.