Washington Passes Gun Background Check Measure, Alabama Adopts 'Right To Bear Arms' Amendment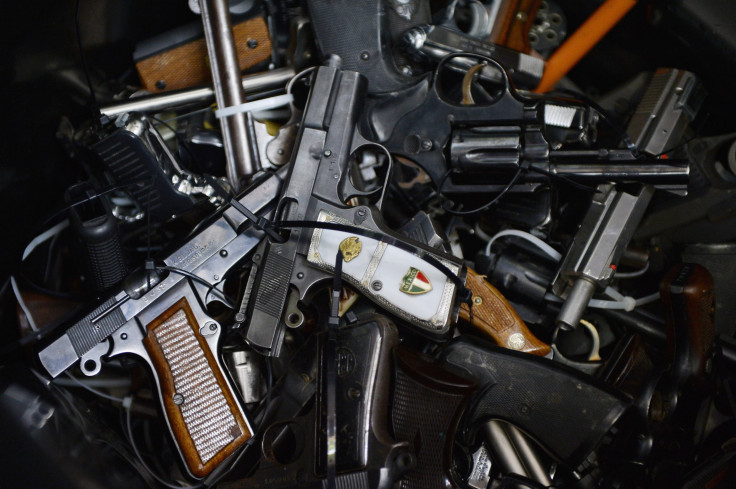 Washington residents approved Tuesday a ballot measure that requires background checks for all gun purchases. Voters also rejected a competing measure that would have forbidden background checks unless required by federal law. The outcome is considered a victory for gun control advocates.
Washington Initiative 594 passed with 59.77 percent of the vote, according to the Washington Secretary of State's official website. The successful ballot measure requires background checks for all gun purchases from both public and private vendors. The state's current laws require background checks only for sales from licensed vendors, Fox News notes. The Washington Alliance for Gun Responsibility spearheaded fundraising efforts that amassed more than $11.2 million in support of Initiative 594.
The failed Washington Initiative 591, which was rejected by 54.58 percent of voters, would have produced a contradictory outcome. The ballot measure aimed to forbid the U.S. government from requiring background checks for gun owners on a state level until the establishment of a nationwide standard. In addition, the measure sought to prevent state officials from confiscating guns from their owners without cause. Protect Our Gun Rights, an anti-gun control activist group, raised about $1.2 million in support of the measure, the Washington Post reports.
Polls conducted in July found that both Initiative 591 and Initiative 594 would receive enough support to pass. Washington officials did not reveal how they would have resolved the contradiction had both measures passed.
Meanwhile, Alabama voters soundly passed Amendment 3, a measure which specifies "that every citizen has a fundamental right to bear arms and that any restriction of this right would be subject to strict scrutiny." With nearly all votes counted, the measure prevailed with 72.5 percent in favor, Politico reported.
Voting on the gun-related ballot measures after a slew of school shootings led to continued calls for enhanced gun-control regulations in America. An October shooting at Marysville-Pilchuck High School in Washington left four students dead, which may have affected the referendum results.
© Copyright IBTimes 2022. All rights reserved.
FOLLOW MORE IBT NEWS ON THE BELOW CHANNELS