Watch Live: Elon Musk, Tesla Unveil New Semi Truck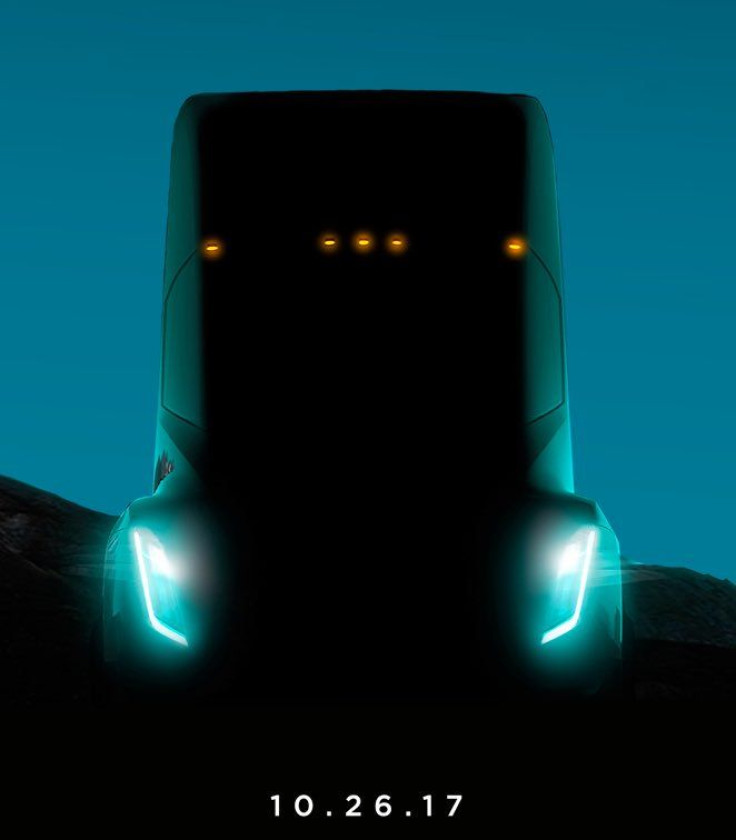 Thursday evening Tesla and Elon Musk will reveal the long-awaited Tesla Semi truck at an event at the Tesla Design Studio. The event is scheduled for 8 p.m. PST and will be live streamed on the Tesla website for those who want to follow along and be some of the first people to see the truck.
Everything we know about the truck has come from interviews Musk has done or events where the truck came up, but the newest vehicle doesn't even have a spot on the Tesla website yet. The truck was originally scheduled for a late October reveal but the date was pushed back. Musk tweeted that the date was moved to help alleviate some of the bottleneck of production issues the Model 3 has been experiencing. One of the teaser photos Musk tweeted for the unveiling Thursday even had the date from the original release still on it.
Musk has set the bar high for the truck. In October he tweeted that he had yet to see the specifications of the truck reported correctly implying that the actual truck is more impressive than anyone is expecting.
In an on-stage interview earlier this year Musk discussed the truck a bit, "This is something which people do not today think is possible they think the truck doesn't have enough power or it doesn't have enough range. And then with the Tesla semi we want to show that, no, an electric truck actually can out tork a traditional diesel semi," he said.
The unveiling ceremony is expected to live stream on Tesla's website, although as of 3 p.m. EST Thursday there was no live link to the event schedules for later that evening.
In the meantime Tesla and Musk shared teaser photos and video of the truck.
It will supposedly offer an alternative to the usual diesel trucks that are used to transport cargo across the country. Musk has insisted that the truck will be just as powerful if not more powerful than trucks currently are. He's also called it a "beast" and "unreal."
However, his description of the truck has to be taken with a grain of salt, he's also said it "Can transform into a robot, fight aliens and make one hell of a latte." Come Thursday night though, we'll have a good idea of what the Tesla Semi is capable of and how it compares to other trucks on the market currently.
You can watch the unveiling live on Tesla.com.
© Copyright IBTimes 2022. All rights reserved.
FOLLOW MORE IBT NEWS ON THE BELOW CHANNELS