Watch: Thousands Locked in Shanghai Airport Forced To Undergo COVID Testing
Thousands of people were locked down inside Shanghai's Pudong International Airport after two cargo airport employees tested positive for COVID-19.
The situation erupted into chaos as airport officials in hazmat suits tried to hold back crowds as they looked to test all cargo staff after the virus infections were reported, according to videos posted on social media.
Government officials released videos showing orderly lines of workers waiting to be tested, BBC reported. The majority of videos showing pushing and yelling workers were removed from social media as of Monday morning.
Airport officials set up a temporary testing site in the second-story of a parking garage, according to a statement from the Shanghai government via CNN.
Reports indicated that 17,719 samples had been collected as of Monday morning, with 11,544 samples tested coming back negative, officials said in a news conference via CNN.
China has a zero-tolerance policy to the coronavirus as it once was the epicenter for the virus. Shanghai has reported at least seven positive cases of the coronavirus since Nov. 9, linked to the cargo workers, after five months of no reported new virus infections, BBC reported.
While China does not have a COVID-19 vaccine approved, news outlet Xinhua (via BBC) reported that the cargo workers will be given regular virus tests, and those in high-risk jobs will receive a vaccine. Chinese frontline workers have already received doses of a COVID-19 vaccine despite the lack of approval, BBC said.
China took control of its coronavirus outbreak by implement rigorous testing, including testing 11 million people in Wuhan, where the virus originated. The country has reported over 92,000 positive cases of the virus with over 4,700 COVID-19 related deaths, according to Johns Hopkins University.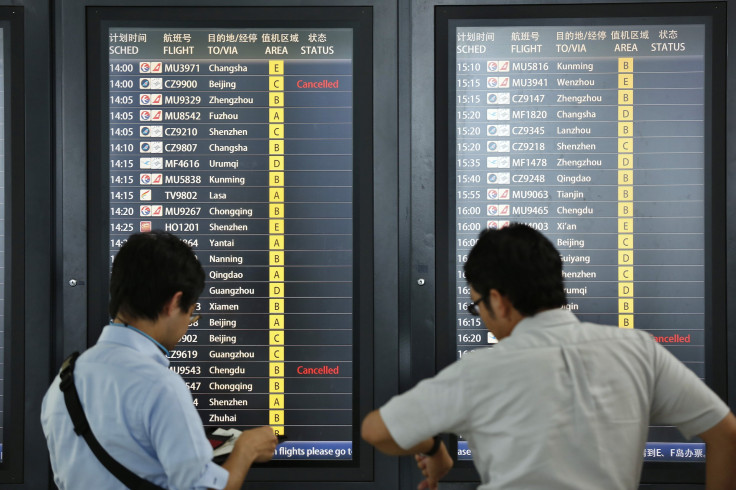 © Copyright IBTimes 2023. All rights reserved.