Will Americans Stay Home Over Thanksgiving? 2 Million Travelers Hit Airports Over Weekend
More than 1 million travelers made their way through TSA checkpoints on Sunday despite a warning from the Centers for Disease Control and Prevention for Americans to stay home during the Thanksgiving holiday.
The warning from the CDC comes as coronavirus cases surge across the U.S. and health officials warn of a spike during the Thanksgiving holiday if people hold large gatherings, which includes traveling to destinations outside their home.
The U.S. reported 187,800 new positive coronavirus cases on Friday, with 2,015 new COVID-19 deaths, according to Johns Hopkins University.
While the number of travelers moving through U.S. airports is down, it is still significant. Saturday saw over 984,00 travelers go through TSA security checkpoints, down from over 2.1 million a year ago, and 1 million flew Friday, down from 2.5 million a year ago.
Dr. Henry Walke, the CDC's COVID-19 incident manager , issued a dire warning to travelers during the pandemic, saying, "What's at stake is basically the increased chance of one of your loved ones becoming sick and being hospitalized and dying."
He continued: "The tragedy that could happen is one of your family members from coming together and family gather could end up being hospitalized and severely ill and dying. We don't want to see that happen.
"And I think it's these times are tough. It's been a long outbreak, almost 11 months now and people are tired. And we understand that. And people want to see their relatives and their friends and the way they've always done it but this year particularly we're asking people to be as safe as possible and limit their travel."
However, AAA predicted that up to 50 million Americans will travel for Thanksgiving, which is a drop from the 55 million that did so in 2019. But the organization said this number could drop even lower as travel plans get canceled last minute due to a wait-and-see mentality.
"The wait-and-see travel trend continues to impact final travel decisions, especially for the Thanksgiving holiday," Paula Twidale, senior vice president for AAA Travel, said in a statement. "The decision to travel is a personal one. For those who are considering making a trip, the majority will go by car, which provides the flexibility to modify holiday travel plans up until the day of departure."
For those who decide to travel during the Thanksgiving holiday, the CDC issued a series of recommendations that include wearing masks, social distancing, hand washing, and use of hand sanitizer.
It also issued guidelines for international travelers, recommended COVID-19 testing one to three days before a flight and three to five days after travel. If a test is negative, the agency recommended quarantining for seven days, and if the traveler does not get tested, they should quarantine for 14 days, the CDC said.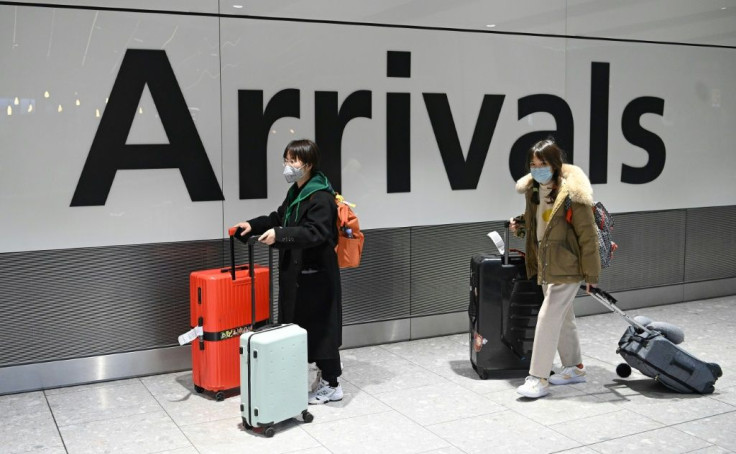 © Copyright IBTimes 2022. All rights reserved.
FOLLOW MORE IBT NEWS ON THE BELOW CHANNELS