Weibo Sells Fewer Shares Than Expected In IPO As Social Media Fatigue And Censorship Cut Demand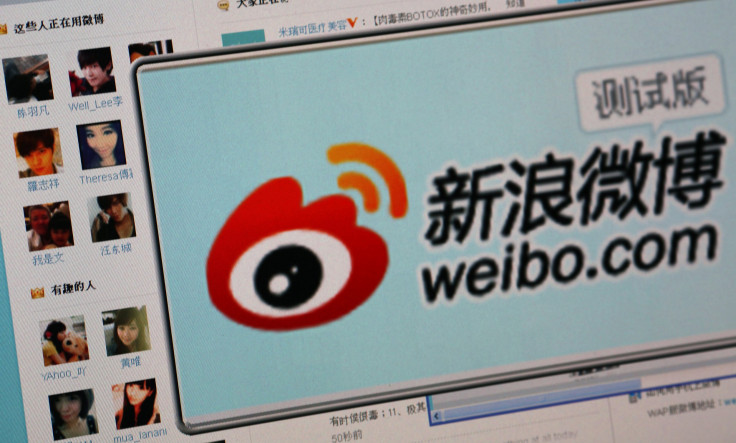 The enormous Chinese social media network, Sina Weibo, on Thursday trimmed the size of an initial public offering anticipated this fall, underscoring the declining appeal of shares in social media companies along with fears that intensified domestic censorship could limit its usage.
Weibo's shrinking ambitions highlight waning demand for tech IPOs in a market whose lofty valuations remind many of the U.S. Internet bubble in the 1990s. That waning demand is on full display in the tech-heavy Nasdaq Stock Exchange has taken a beating this year and several social media stocks like Facebook Inc. (Nasdaq:FB) and Twitter Inc. (NYSE:TWTR) have led the retreat.
Jeff Papp, an Oberweis Asset Management analyst told the Wall Street Journal that valuations have jumped based on rapid user growth unaccompanied by profits. That means that "the market at this stage probably isn't too interested in user growth. Maybe last year they would have been okay with it, but that window kind of closed," he told the paper.
Weibo, Chinese for "micro-blog," scaled back its expected 20 million share offering to a more modest 16.8 million shares and raised $286 million the deal after pricing them at $17 each. The proceeds were $380 million less than the deal would have reaped had Weibo sold 20 million at the $19 a share high end of the range.
In its regulatory filings detailing risks associated with its offering the Shanghai company stated that "although our active user base has increased over the past several years, regulation and censorship of information disseminated over the Internet in China may adversely affect our user experience and reduce users' engagement and activities on our platform as well as adversely affect our ability to attract new users to our platform."
That's not good news for China's largest e-commerce site Alibaba Group, which is expected to go public later this year with a valuation well north of $100 billion, making it the largest IPO since Facebook.
Alibaba, by the way, is set to own about a third of Weibo after the IPO, so the latter's more modest-than-expected debut surely resonated with it.
On a brighter note for Alibaba, some in the market expects that Weibo's IPO came up a bit short because investors may be taking a pass in favor of investing in the e-commerce site when it goes public. those investor may figure that they can get enough Weibo exposure by Buying Alibaba, or even think that the bigger firm may use its own IPO proceeds to acquire all of Weibo.
That kind of acquisition would be in keeping with the ongoing competition to be China's top dog on the Internet between firms like Alibaba, Baidu and Tencent Holding .
Several other Chinese Web firms are also expected to list this year in the U.S. including smaller Alibaba rival JD.com Inc. and retail cosmetics firm Jumei International Inc. Looser standards for listing in the U.S are cited as the appeal for the offerings. In the U.S. firms are allowed to have separate classes of stock, a structure that some say favors insiders.
The weight of censorship
Chinese Internet firms have been choosing U.S. listings recently to dodge strict regulations at home, but there's only so much protection that can provide as they rely on users back home and can be shut down at the whim of the Communist Party.
China cracked down on Weibo in 2012 and required users to provide their real names when registering with the service and followed that with rules prohibiting more than 5 "sensitive" messages in any 48-hour period.
That was bad enough but by 2013 China began arresting people, several hundred in fact, who had posted what the state described as "rumors."
The effect was chilling and immediate, as a report in the Guardian Newspaper detailed.
"Research commissioned by the Telegraph shows that the number of posts on the hugely successful Twitter-like microblog may have fallen by as much as 70 per cent in the wake of an aggressive campaign by the Communist party to intimidate influential users," the paper reported.
© Copyright IBTimes 2023. All rights reserved.
FOLLOW MORE IBT NEWS ON THE BELOW CHANNELS