Weibo, China's Version Of Twitter, Reportedly Aims For A Listing On A US Exchange To Raise $500 Million For Owner, Sina Corp.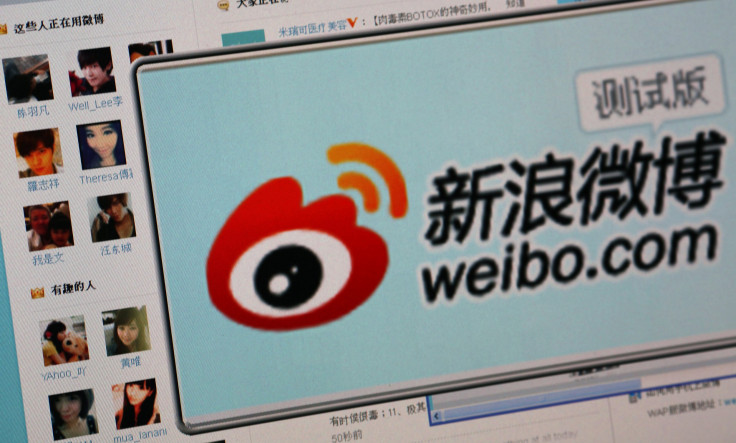 Sina Corp (NASDAQ:SINA), an Internet company based out of Shanghai, is planning to raise about $500 million by listing its social media platform, Weibo, in the U.S., news reports said Monday.
Weibo, which is similar to microblogging site, Twitter (NYSE:TWTR), is expected to face a tough and crowded market once it is listed in the U.S., where it would directly compete with Facebook (NASDAQ:FB), Twitter and Google's (NASDAQ:GOOG) Google Plus service.
According to the Wall Street Journal, Sina Corp. plans to list Weibo in the second quarter and has hired Credit Suisse (NYSE:CS) and Goldman Sachs (NYSE:GS) to handle the listing. The Journal also reported that Alibaba Group Holding Ltd., a Chinese e-commerce company, is also planning to increase its stake in Weibo from the current 18 percent, which it acquired in April for $586 million, to 30 percent, if an Initial Public Offering, or IPO, happens.
According to Bloomberg, Chinese companies raised about $907 million through the IPO route in the U.S. last year.
WeChat, another social-media platform, owned by Shenzhen-based Tencent Holdings (HKG:0700), poses a major challenge to Weibo because its users are reportedly spending more time on WeChat. Further complicating matters for the social media application, according to the Journal, is the Chinese government's crackdown on Weibo, following unflattering chatter about government officials on the site.
Charles Chao, Sina Corp's CEO, said on Nov. 12 that the micro-blogging site has 60.2 million active daily users, Bloomberg reported. According to an estimate by a government research agency, the total number of people who are actively micro-blogging dropped 9 percent in 2013, but Sina Corp. reported a jump of 11.2 percent to 60.2 million active users in its third quarter results.
Chao had reportedly attributed Weibo's slowdown to increased competition in the segment, as it made its first operating profit of $3 million in the fourth quarter, the Journal reported. Sina Corp. reported profits for the fourth quarter at $44.5 million with a 49 percent surge in net revenues.
After Facebook's big acquisition of WhatsApp for $19 billion last week, the value of tech deals has reached $50 billion, making 2014 one of the busiest beginnings to a year since 2000, CNBC reported. Weibo, as a standalone entity, is valued at $4.1 billion, CNBC reported, citing Barclays (NYSE:BCS), while JP Morgan (NYSE:JPM) valued it at $5 billion.
© Copyright IBTimes 2023. All rights reserved.