WH Group Halves Initial Public Offering Amid Tough Conditions On Hong Kong Stock Exchange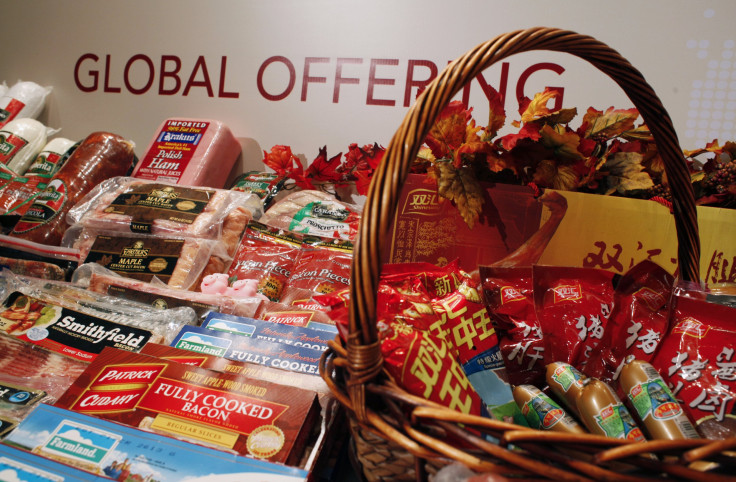 Pork producer WH Group has checked its initial public offering ambitions and the Chinese parent company of Smithfield Foods is slashing its proposed IPO in half on account of tough conditions in the Hong Kong stock market.
The company may sell new shares equivalent to 10 percent of its enlarged market capital, about half of the originally planned $5.3 billion IPO, people with knowledge of the matter said. The original plan would have ranked the deal as Kong's biggest since AIA Group Ltd (HKG:1299) went public in October 2010, Bloomberg reported on Tuesday.
"A lacklustre market condition in Hong Kong's stock market has propelled the company to offer a more market-friendly structure in terms of both the offering size and valuation," said a senior banker close to the company, according to the South China Morning Post, adding that the company will reduce share issuance without taking any existing shares from private equity firms.
This trimmed IPO will delay the IPO briefly, the company said in a statement to the Hong Kong stock exchange.
WH Group did not comment on the reasons behind the delayed offering, according to the South China Morning Post.
Despite a robust quarter for IPOs on the Hong Kong exchange, firms raised a total of $5.5 billion, WH Group, which acquired American firm Smithfield Foods for $4.7 billion last year, is not alone in its struggle to list there.
At least two IPO candidates have already delayed plans, citiing o poor investor demand this year, according to TheAsset.com. Hanhua Financial Holding, China's largest credit-guarantor and a lender to small businesses, in March delayed plans to raise $367 million, and Sunfonda Group Holdings, an auto dealer planning to raise $88 million, also postponed its offering, citing volatile market conditions as the reason.
And many companies that made it through their debut have lost value.
Honworld Group Ltd (HKG:2226), China's largest cooking wine maker enjoyed an enthusiastic response to its $115 million IPO which was oversubscribed and rose on its first trading day. But shares plunged in Marh and now trade around around 5.59 Hong Kong dollars, well beklow its 7.15 Hong Kong dollars offering price.
In fact 14 out of 16 companies that recently listed in Hong Kong, including the year's biggest to date, a $3.1 billion deal from HK Electric Investments Ltd (HKG:2638), have fallen below their debut prices, the South China Morning Post reported. HK Electric's shares are around 5.22 Hong Kong dollars, slightly below the company's IPO price of 5.45 Hong Kong dollars.
Another Chinese company, Weibo Corp (NASDAQ:WB), which runs China's most popular microblogging site and listed on the U.S. Nasdaq Stock Market, also cut the size of its initial public offering, which raised $286 million.
© Copyright IBTimes 2023. All rights reserved.