What Are Expanding Bullets? 'Dum-Dums' Used By Oscar Pistorius To Shoot Reeva Steenkamp Cause More Damage Than Regular Bullets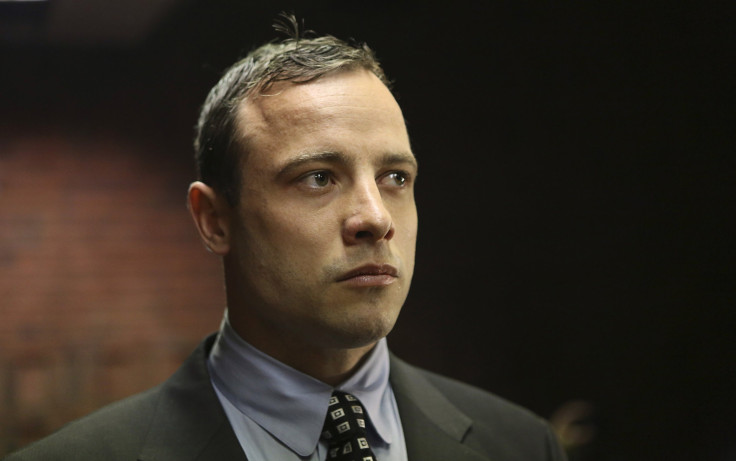 Details about the weapon and ammunition used by Oscar Pistorius to shoot model Reeva Steenkamp have surfaced during the Oscar Pistorius murder trial in South Africa. According to Monday's testimony from the pathologist who performed an autopsy on Steenkamp the day after she was killed, the bullets that were shot from the Pistorius' gun were a type of expanding bullet that is especially damaging to body tissue and were banned from international warfare in 1899.
Expanding bullets, also known as hollow-point bullets or "dum-dums," are designed to "mushroom" upon entering a target in order to stop it from leaving the body. Compared to regular bullets, or full metal jack ammunition, expanding bullets are intended to cause maximum tissue damage.
"When it makes contact with something it starts expanding and slows down, kind of like a parachute, and is effective in taking down a target, Martin Hood, an attorney specializing in firearms law, told ENCA.
When a hollow-point bullet strikes a soft target, the pressure causes the tip of the bullet to fan outwards. The resulting shape is a widened, rounded nose that resembles a mushroom.
"It opens up once it is inside the body and cuts the tissue," Jacobus Steyl, the owner of Durban-based specialist Forensic Ballistic Services, told the AFP. "It causes severe damage... It's quite dangerous."
Expanding bullets were actually developed for use by U.S. law enforcement to mitigate collateral damage. In fact, hollow-point bullets are the most common type of bullet used by U.S. police officers. Because expanding bullets are more likely to stay inside the body of a target, they decrease the chance that the bullet will exit and strike someone else.
"The primary motive for its development was for US policemen who wanted to lower their liability," Hood told ENCA.
South African law, however, prohibits the use of expanding bullets by police and military in the country, but it is still available to citizen consumers. Private firearm owners can purchase hollow-point bullets at most gun shops, according to Gulf News.
Hollow-point bullets were prohibited from being used in warfare under the Hague Convention of 1899.
The type of American-made expanding bullet fired from Pistorius' 9mm pistol were actually banned from manufacturing in the 1990s, but reemerged on the market under a different brand name. The original bullet, called "Black Talons," came under fire in the U.S. after American surgeons operating on criminals who were shot by police complained about the sharp pieces of shrapnel left inside the criminals' bodies.
The bullets fired by Pistorius were Winchester Ranger bullets with the same basic design as "Black Talons."
During Monday's testimony, pathologist Gert Saayman revealed that the 29-year-old model was shot in the right elbow, the right hip and the right temple through a closed bathroom door. Saayman said that even without the fatal gunshot wound to the head, Steenkamp probably would not have survived the other two gunshot wounds because of blood loss and infection. The bullets were even more damaging after having penetrated the bathroom door as the impact had caused them to already begin mushrooming.
Pistorius is accused of murdering Steenkamp on Valentine's Day last year. The Paralympic track star, known as "Blade Runner," shot four times through a locked lavatory door after his girlfriend barricaded herself in there.
Pistorius maintains he thought Steenkamp was an intruder and shot out of self-defense. Prosecutors argue he intentionally killed Steenkamp following a heated domestic dispute.
FOR FREE to continue reading
✔️ Unlock the full content of International Business Times UK for free
offer available for a limited time only
✔️ Easily manage your Newsletters subscriptions and save your favourite articles
✔️ No payment method required
Already have an account?
Log in
© Copyright IBTimes 2023. All rights reserved.