What Is The Black Sea Fleet? 5 Interesting Facts In The History Of Russia's Crimea Naval Patrol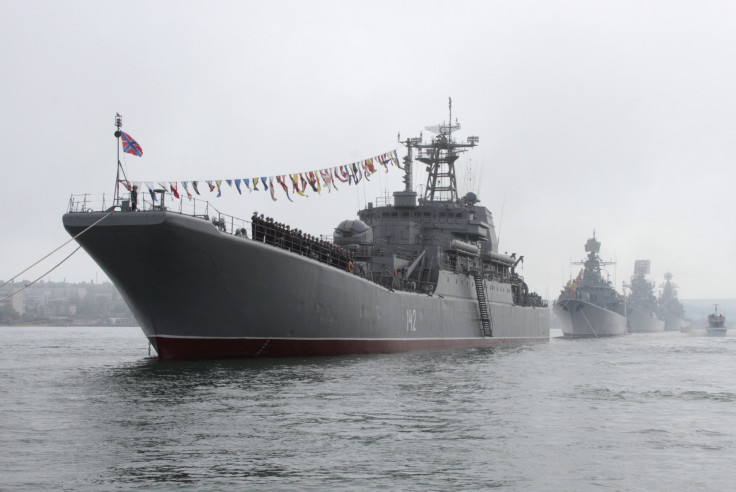 The Black Sea Fleet (BSF) has been a focus of discussion in the ongoing crisis in Ukraine. Russia's foothold in Crimea has been a constant and contentious subject for Ukrainians and Crimeans. Most pro-Western Ukrainians want the Black Sea Fleet out of Crimea, but many Crimeans, who are ethnic Russians, want the Black Sea Fleet to stay. Here are some interesting events in the history of the BSF, especially in light of the recent events in Crimea.
1. May 2, 1783: The name "Black Sea Fleet" started as a name for a collection of Russian ships that set up shop in Akhtiar Bay (Sevastopol) in modern-day Ukraine and it's been there ever since. Two years later the first staff of the BSF was approved and the fleet grew exponentially in the 19th century.
2. July 20, 1992: The Soviet Black Sea Fleet included personnel from multiple republics, including Ukraine. After the fall of the Soviet Union (and the subsequent end of Ukraine's direct connection to Russia), there was significant tension over how to break up the once-incorporated BSF. One of the most contentious acts was the mutiny of Navy Patrol Ship 112. On July 20 the crew hoisted the Ukrainian flag, gunned it out of their Black Sea Fleet base and headed for Odessa, a Ukrainian city on the mainland. Three BSF ships loyal to Russia pursued and even tried to ram the 112. Through this mutiny, 112 became the first vessel of the Ukrainian Navy.
3. May 28, 1997: Russia and Ukraine agreed to an 80/20 percent split of the Black Sea Fleet, respectively. The deal they signed leased the Sevastopol port to Russia and the BSF for 20 years (2017). The Ukrainian and Russian navies now both operate out of Sevastopol.
4. August 9-10, 2008: The most recent engagement of the modern Black Sea Fleet as it stands today happened during the South Ossetia War in Georgia. As the Black Sea Fleet was engaging in landing operations, four Georgian vessels attacked the BSF. The BSF sunk one of the ships in less than 90 seconds. The BSF also reportedly made it all the way to Georgia in one day, meaning they left port immediately after the fighting began the day before, suggesting lightning-speed readiness. The BSF's operations in the South Ossetia War are perhaps the best estimation of the BSF's current capabilities.
5. April 21, 2010: Then-president Viktor Yanukovych signs the Kharkiv Pact, which extended the Sevastopol lease until 2042 in exchange for discounted natural gas. The Kharkiv Pact was heavily criticized by pro-European Ukrainians. The current opposition has threatened to annul the Kharkiv Pact and kick out the Black Sea Fleet in 2017.
© Copyright IBTimes 2023. All rights reserved.