What Does Putin Want? Amid Trump Presidency, Russian Military And Political Interests Around The World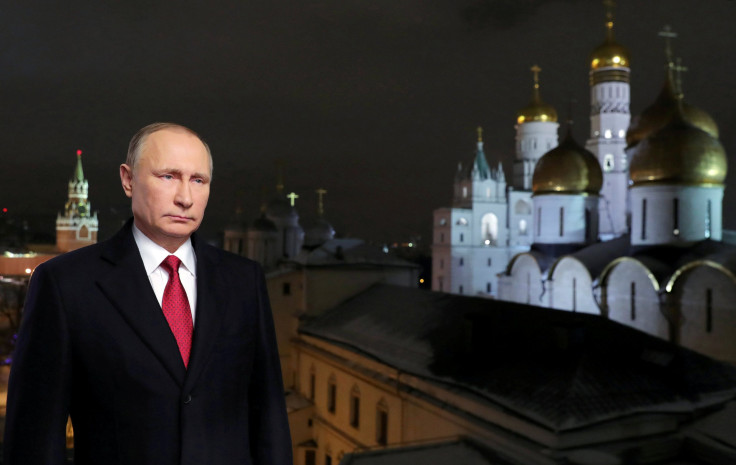 Russian Foreign Minister Sergey Lavrov has expressed his desire to normalize relations with Europe and the U.S.
"Following the difficult relations we had under Barack Obama, President Putin is ready to meet in the interests of global security and stability," Lavrov told Russia's lower house of parliament Wednesday. "We share the position expressed by President Trump for re-establishing normal relations. This means we need to work in a business-like way."
His speech came days after White House Press Secretary Sean Spicer revealed that the U.S. would be open to working with Russia in its mission against the Islamic State group, also known as ISIS, in Syria. President Donald Trump was expected to reverse his predecessor's policy toward Syria and forge stronger U.S.-Russian relations under the new White House administration.
Trump's support for Russian foreign policy has led his surprise election victory last year to be seen as a political win for Russian President Vladimir Putin, as well. Moscow has expanded its role in foreign policy in recent years to a level not seen since the fall of the Soviet Union. Russia's direct intervention in Syria and Ukraine has put on display the country's willingness to back its ambitions with force.
This eagerness caused concern for neighboring European nations and angered Washington, which ordered massive NATO mobilizations in member states near Russia's borders. While the Pentagon said Tuesday that newly appointed Defense Secretary James Mattis believed in NATO's "shared values," Trump has outright called the international military alliance "obsolete."
Moscow has also benefited economically from Trump's actions. The president's rejection of the Trans-Pacific Partnership (TPP), which both conservatives and progressives accused of harming U.S. workers, may open the door for new Russian economic opportunities in Asia. The TPP was viewed by its supporters as the Pacific's answer to the European Union. Its failure could enhance Russia's efforts to establish its own long-sought EU alternative, the Eurasian Economic Union. Russia has already created a tax-free trade zone with Vietnam, according to state-owned TASS New Agency, and improved trade relations with Asian economic giants China and Singapore, where Russia closed the $10.96 billion sale last month of nearly a fifth of its state oil giant Rosneft.
Forbes magazine named Putin the most powerful man of the year in 2016, ahead of Trump, German Chancellor Angela Merkel, Chinese President Xi Jinping and Pope Francis. That same year, pro-Russian electoral victories in the U.S., Bulgaria and Moldova expanded Moscow's economic and political sphere of influence west of its borders.
Other than Putin, Lavrov and Defense Minister Sergei Shoigu have played crucial roles in establishing Russia's newfound global position. The men were instrumental in turning the war around for Syrian President Bashar Assad and were working to end the nearly six-year conflict between the government and various rebel forces by holding peace talks with Iran, which also backs the Syrian government, and Turkey, which supports the opposition.
Throughout his terms, Obama refused to merge Washington and Moscow's separate anti-ISIS campaigns because his administration opposed Assad, who he accused of human rights violations. Trump, on the other hand, praised Putin's operations, which also target other armed opposition groups previously supported by Obama's administration.
The U.S., which was unable to enact its foreign policy in Syria under Obama, will be represented by Washington's ambassador to Kazakhstan.
© Copyright IBTimes 2023. All rights reserved.
FOLLOW MORE IBT NEWS ON THE BELOW CHANNELS