What Does Windows 8 Mean to Microsoft? Maybe Everything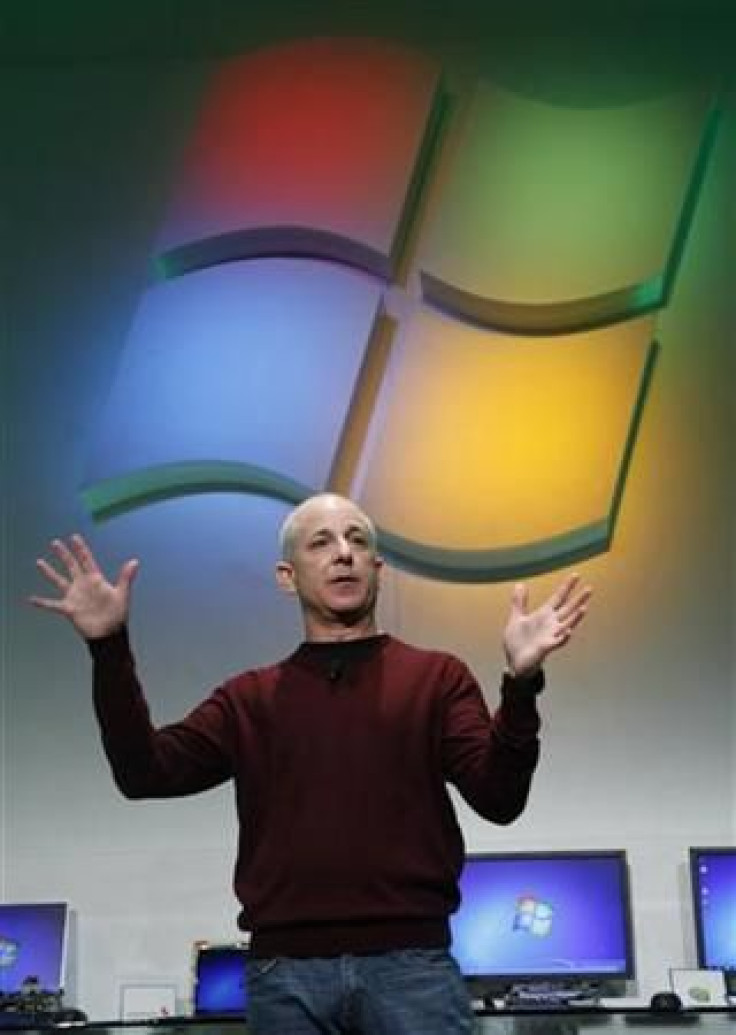 Microsoft is expected to release Windows 8 in 2012, and the software giant has high hopes for the next iteration of the Windows operating system, the biggest overhaul since Windows 95.
The Windows Division has been posting sales declines due to slowing PC shipments. Since Windows used to be the core division for Microsoft, the declining sales from the division may worry investors.
Here comes Windows 8. While Microsoft's Windows Phone 7 operating system is currently targeted at smartphones, it is touting Windows 8 as a unified operating system for desktops and tablets.
The growth in the PC industry, where Microsoft rules the roost, has slowed down considerably as consumers shift to smartphones and tablets. Global tablet shipments have been picking up every quarter, with more than 10 million shipments in the second quarter alone.
Microsoft hopes Windows 8 has an opportunity to become a dominant tablet platforms and pose a serious competition to Apple's operating system.
Microsoft could create a third mobile operating system via Windows 8 for tablets after iOS and Android. Its partnership with Korea's Samsung Electronics is a key to the effort.
Microsoft hopes to capture a large share of the still-young tablet market, which is largely dominated by Apple. As consumers are accustomed to Windows on their PCs, they would likely embrace Windows 8 on their tablets as well, especially if they can use the same applications and software on their PCs and tablets.
Assuming that Windows 8 can successfully integrate the tablet and PC operating systems, Microsoft could potentially sell much more than the 400 million licenses Windows 7 has sold since it will serve a much larger PC and tablet market in addition to giving enterprises that are largely Windows dependent an easier option for tablets versus switching to Apple, stock analysis firm Trefis said.
On the financial side, Trefis said Microsoft's Windows 8 could be single most important factor to the company's revenues next year.
Since Windows contributes nearly 25 percent to our valuation for Microsoft, any drop in revenues has direct impact on the stock's value. The company scored big with Windows 7 following the Vista debacle, and it now looks like Windows 8 could be the next catalyst to boost some life in the stock. Microsoft's only major competitor in the operating system space is Apple, Trefis added.
Microsoft sold over 400 million copies of Windows 7 since it launched and the sales continue to be strong.
The Windows 8-based PC will be a new kind of device, one that scales from touch-only small screens through to large screens, with or without a keyboard and mouse, Microsoft said.
In June, Microsoft had said Windows 8 will have fast launching of apps from a tile-based Start screen, which replaces the Windows Start menu with a customizable, scalable full-screen view of apps. Microsoft also announced that Windows 8 would be adding support for ARM microprocessors, in addition to the traditional x86 microprocessors from Intel and AMD.
Windows 8, which would have an app store, is expected to snap and resize an app to the side of the screen to ease multitasking. It would have Web-connected and Web-powered apps built using HTML5 and JavaScript developing languages.
Additional details about Windows 8 are expected to be announced at the BUILD conference this week at the Anaheim Convention Center in California.
© Copyright IBTimes 2023. All rights reserved.