What Elon Musk Actually Said In The Tesla Earnings Report Conference Call
Tesla CEO Elon Musk on Wednesday made another round of headlines after a handful of contentious exchanges with analysts during an earnings report conference call. The iconoclastic tech leader sent Tesla stock downward after the call, which generated a number of noteworthy quotes.
Musk's quotes generated a great deal of attention. Some reflect the antagonistic nature of segments of the call, while others were more standard Musk fare.
"Excuse me. Next. Boring, bonehead questions are not cool. Next?," Musk said, as he cut off an exchange about capital expenditures.

"Sorry. These questions are so dry. They're killing me," Musk said in response to a later question about reservations for the Tesla Model 3 car, which has been the subject of speculation regarding its production problems.

"We've also found that there are some things that are very well suited to manual operation and some things that are very well suited to automated operation, and the two should not be confused," Musk said in reference to automation. He admitted recently that Tesla overcommitted to automation in its factories, leading to production issues.

When asked about Porsche's plans for high-speed electric charging stations that would be faster than Tesla's, he had one word: "Cockamamie."

"Nobody's buying a semi truck because of the way it looks," Musk said in response to a lawsuit from Nikola, claiming Tesla stole designs for its electric semi truck.
Musk took to Twitter after the call to address some of the controversy surrounding what he said. For example, he explained why he called one question "boneheaded."
During early trading on Wednesday, Tesla's price of shares fell 6.1 percent, dipping to $282.02 per share. Tesla also reported a net loss of nearly $800 million during the last quarter, as the company grapples with widely reported problems over its inability to efficiently produce Model 3 cars.
Tesla stock did rise a bit on Friday, getting a 3.82 percent bump to $295.31 per share at the time of publishing.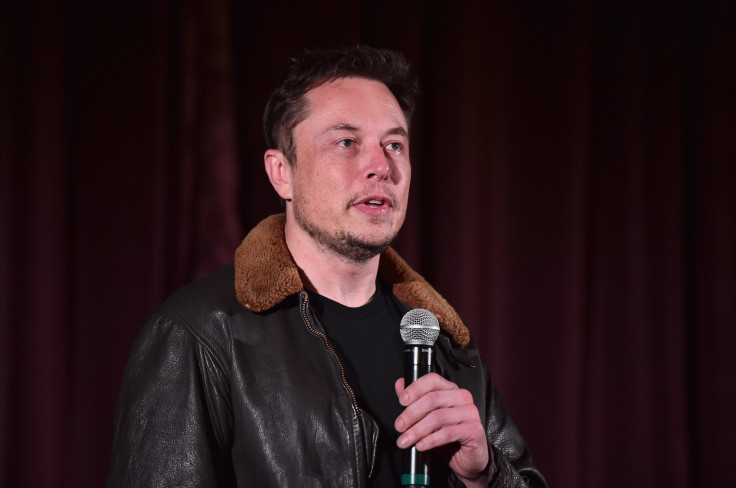 © Copyright IBTimes 2023. All rights reserved.