Tesla vs. Nikola: Elon Musk Company Sued For $2 Billion Over Patents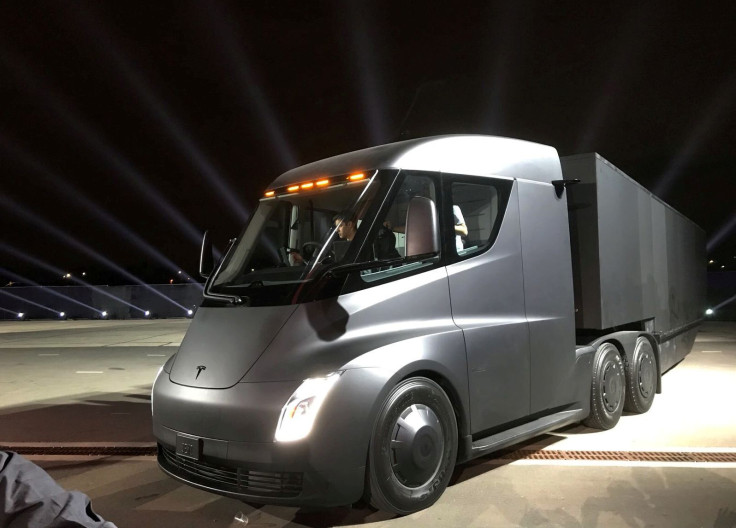 The inventor Nikola Tesla, who died over 70 years ago, left behind a legacy that continues to inspire innovators today, and probably most famously visible in the electric vehicle manufacturer Tesla, which was named in homage to the Serbian. That another company making vehicles running on non-fossil fuels calls itself Nikola is perhaps only natural, but it is still somewhat incongruous to read one of them is suing the other.
Nikola Motor Company, headquartered in Salt Lake City, Utah, has sued the Elon Musk-owned Tesla for $2 billion, alleging Tesla stole Nikola's patented design for its semi-truck which was unveiled to the public in November. The case, filed in Arizona District Court, is on behalf of Nikola Corporation and makes a case for infringement of its patents.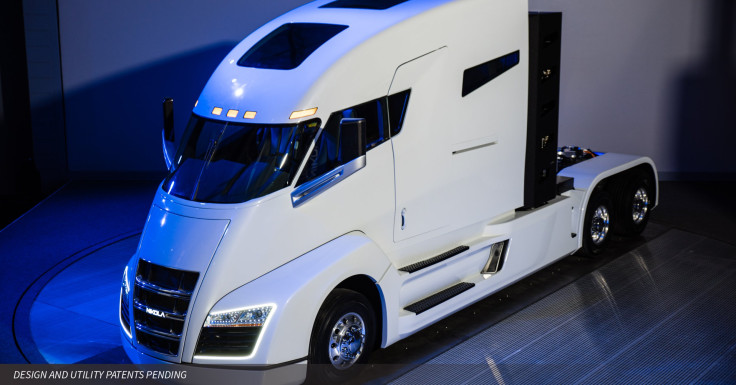 The Salt Lake City company alleged in its lawsuit when it first released photographs of the design of its own truck — which is powered by hydrogen fuel cells — on May 9, 2016, Tesla had not announced any plans to build its own semi. The first announcement of such a development came only on July 20, 2016, 72 days later, when Musk said so on the Tesla blog, as a part of his "Master Plan Part Deux."
"In addition to consumer vehicles, there are two other types of electric vehicle needed: heavy-duty trucks and high passenger-density urban transport. Both are in the early stages of development at Tesla and should be ready for unveiling next year. We believe the Tesla Semi will deliver a substantial reduction in the cost of cargo transport, while increasing safety and making it really fun to operate," Musk said at the time.
The lawsuit goes on to allege Tesla reached out to Nikola's chief engineer Kevin Lynk in September 2016, apparently in a bid to hire him, but Nikola never responded to the invitation. A few months later, in April 2017, Tesla released a teaser image of its upcoming semi.
Seeing that image, Nikola wrote to Tesla, pointing out similarities to its own patented truck design features, and asked Tesla not to unveil the vehicle till such time as any claims of patent infringement were not settled. This time, Tesla never responded.
Tesla has not filed any patents to protect the design of its semi-truck, while Nikola received six patents between February and April this year, for its first vehicle, Nikola One. Specifically, Nikola alleged Tesla copied the design of its wrap windshield, aerodynamic fuselage, and mid-entry doors, all features it claims are firsts in the trucking industry. It also said the front fender and overall design were copied as well.
Citing the rise in Tesla's share price on the day its semi-truck was announced, leading to an approximate $2 billion increase in the company's market cap, Nikola asked for at least that much money in damages and requested a trial by jury.
Shares of Tesla were up 6.02 percent during Tuesday trade on Nasdaq. The company will announce its first quarter results after markets close Wednesday. Other than its revenue, analysts and investors would also be watching out for updates on the production ramp-up for Model 3, Tesla's mass-marker sedan.
© Copyright IBTimes 2023. All rights reserved.