What Is EOS Cryptocurrency?
Bitcoin prices rallied above $10,321 on Monday morning, after a month peppered with dramatic dips. According to OnChainFX, a rising cryptocurrency called EOS also surged more than six percent over the past 24 hours, reaching $8.26 per token. Just eight months after kicking off the token sale, EOS is now widely considered one of the world's leading tokens. OnChainFX estimates its global market cap is nearly $5.8 billion. But there are still many unanswered questions paving the road to its official launch this summer. The truth is, EOS doesn't have its own blockchain network yet.
EOS is an Ethereum-based ERC20 token created by the Cayman Islands-based startup Block.one. Unlike many token sales, where earnings mirror fundraising for open source projects, EOS sales are considered revenue for the parent company. "We've generated $1.5 billion in revenue," Block.one CTO Dan Larimer told International Business Times. "We don't have a blockchain up right now, it's all on Ethereum. But I can reference Steem and BitShares... We will have nothing to do with Ethereum after June."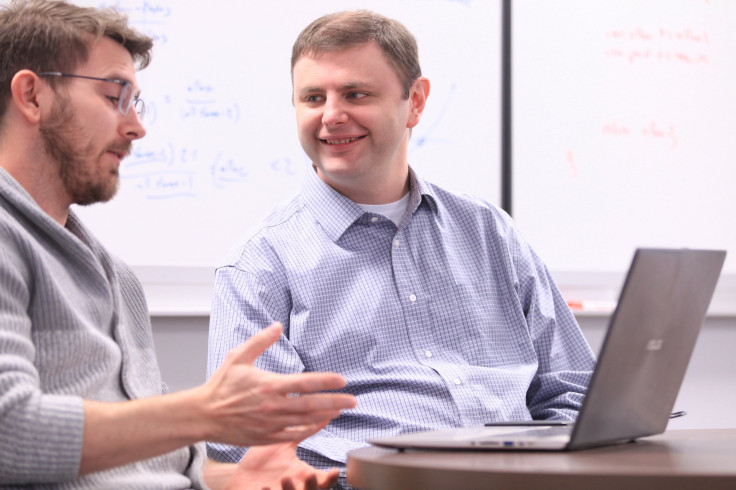 Larimer is a blockchain veteran who honed his skills working on two relatively successful platforms: Steemit, the blogging site where readers can tip writers with tokens, and the fintech platform BitShares, which applies the decentralization model to stock exchange-style trading data. The EOS community is assuming these same mechanics will apply to the upcoming Block.one platform. When enthusiasts praise the EOS model, it is important to remember they are talking about an Ethereum token or testnets. As of today, despite the massive amount of money pouring into the EOS ecosystem, there isn't a unique EOS blockchain.
"We have test networks now that are demonstrating over a thousand transactions per second," Larimer added. That would make EOS a remarkably fast blockchain network, if these statistics prove true after the summer launch. Much like Quorum, Ethereum or NEO, the upcoming EOS network will be a business-oriented smart contract platform. EOS tokens will primarily offer access to that network, almost like a high-tech Costco membership card.
"It's not based on fees. It's more of an ownership model, like time-sharing a condo," Larimer said. "The tokens are never consumed. They are just locked up while you're using the service, then unlocked when you're done." Blockchain companies such as Bancor and Bitfinex already announced partnerships related to this upcoming platform. However, EOS doesn't fit squarely in the enterprise box alongside NEO or Ripple's XRP. So far, EOS offers a convoluted combination of private ownership and community governance.
EOS plans to use a delegated proof of stake model, meaning verified token holders will validate transactions instead of random miners contributing power to a grassroots network. Yet Larimer said "the community" will decide who these validators are, not the parent company. "We've got an EOS Telegram chat with 35,000 people in it," he said. "Our long-term vision is a decentralized community that is self-governing, where smart contracts meet legal contracts... for every contract there's also a legal contract that people can read. So the contracts are both human readable and machine readable."
Block.one plans to write these contracts in-house, although the exact methodology for writing such legal documents is still unclear. It could be a huge step forward if regular lawyers and users could understand smart contracts, describing them in plain English. There appears to be a vibrant EOS community beyond the startup, with fans hosting dozens of meetup events around the world. The EOS subreddit has more than 34,598 subscribers. On the other hand, some cryptocurrency experts are still concerned about speculation and leadership.
Some critics worry the company raised too much money too quickly. Meanwhile, Block.one co-founder Brock Pierce, the former actor and Bitcoin Foundation alum who Forbes listed as one of the richest bitcoin veterans in the world, brings another type of controversy to the project. In decades past, Pierce was named in two lawsuits alleging sexual abuse against children. He also did business with Steve Bannon when launching a startup that sold digital gold from World of Warcraft. Now Pierce is actively promoting the idea that Puerto Rico could become a cryptocurrency haven.
Blogger Ogwu Osaemezu Emmanuel wrote Pierce's wave might become tech-fueled colonialism. Blockchain entrepreneur Halsey Minor, co-founder of a startup called Videocoin, told the New York Times he was moving to Puerto Rico because: "You've never seen an industry catalyze a place like you're going to see here." It gets worse. There are legal restrictions for regular Americans seeking to buy EOS tokens, which might make it hard for average Puerto Ricans to participate in the community. According to the company's own website: "U.S. citizens, residents and entities should not purchase or attempt to purchase EOS Tokens."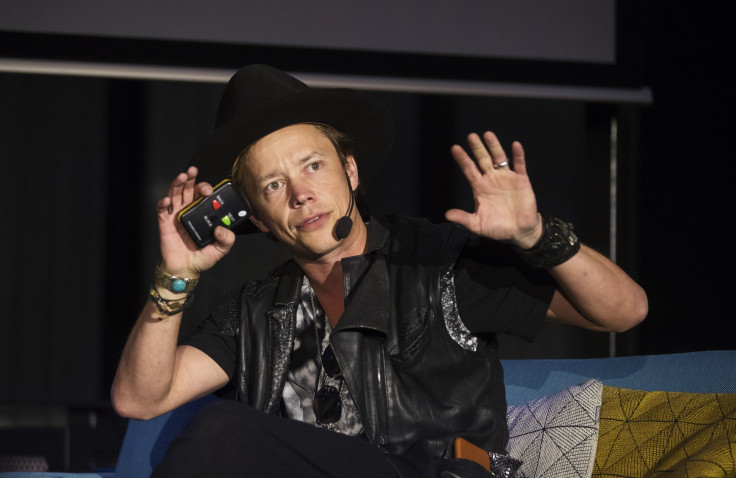 For comparison, bitcoin's basic food chain includes grassroots miners, node operators and developers, plus institutional players such as exchange platforms and wallet providers. Anyone with the technical skills can buy a bitcoin. When it comes to EOS, most users won't be able to run a full EOS node at home. The bandwidth requirements are too high. How will decentralization work with a restricted token and a company like Block.one at the epicenter? It's too early to say.
Ecosystem dynamics aside, Pierce's history with controversial cryptocurrency projects like Tether also raises a red flag for some critics. The Commodity Futures Trading Commission issued a subpoena in January for Tether and Bitfinex, both also located in the Cayman Islands, because of rumors that Tether may be manipulating cryptocurrency prices by failing to secure collateral for all their asset-backed tokens. Regardless, EOS still has a lot more going for it than most rising tokens. The technologists behind EOS are experienced experts with unique solutions to scalability problems. "Ours is more scalable, with a higher throughput," Larimer said. "We're using industry standards that are Google and Apple-backed for our development environment."
The smart contract component is already attracting interest from legal experts, such as University of St. Thomas School of Law professor Wulf Kaal. All things considered, EOS is a highly anticipated blockchain network that issued lucrative tokens months before launch. For now, scant evidence supports any claims about EOS performing better than bitcoin or Ethereum. It will take months, if not years, for the EOS network to prove itself.
Editor's note: This is not investment advice. Any following statements are not legal pronouncements or endorsements regarding any specific technology.
© Copyright IBTimes 2023. All rights reserved.
FOLLOW MORE IBT NEWS ON THE BELOW CHANNELS