Top Cryptocurrencies 2018: Zcash, Monero And Other Altcoins To Watch Next Year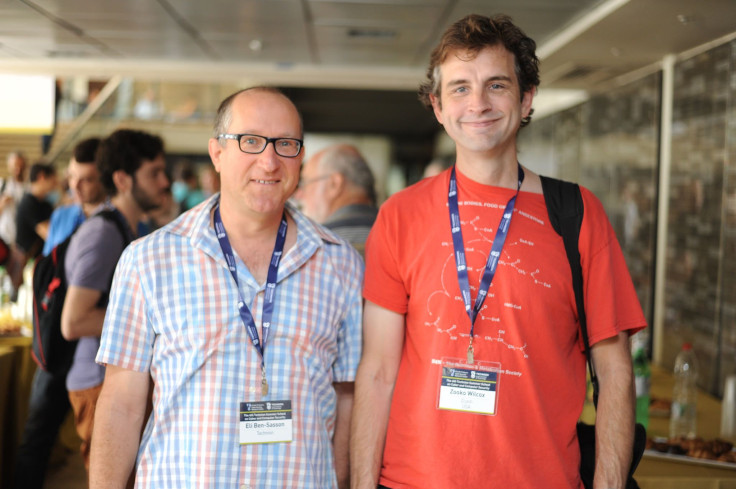 Bitcoin prices surged this year from around $1,000 on Jan. 1, according to CoinMarketCap, to around $15,800 by the last Wednesday of 2017. Ethereum, arguably the world's second most popular blockchain network, skyrocketed from around $8 at the start of 2017 to more than $755. Many cryptocurrency newbies are now pondering which cryptocurrencies they should watch out for in 2018. Bitcoin veterans and celebrity technologists like Edward Snowden are often most excited about anonymous cryptocurrencies like monero and zcash.
Editor's note: This is not investment advice. Cryptocurrency markets are extremely risky and no one should invest more in any token than they can afford to lose.
1. Zcash
Zcash is being developed by a startup, not a strictly grassroots community like its rival monero. However, there are several interesting dynamics that set zcash apart from other cryptocurrencies, such as a partnership with JPMorgan through the open source Quorum project. Zcash's privacy enhancing technology could soon be applied to all kinds of different cryptocurrencies and blockchain networks, including Ethereum-based tokens. CoinMarketCap estimates the zcash's global market cap is more than $1.6 billion.
It is much cheaper than bitcoin or ether, which makes it very attractive for cryptocurrency newbies. On the other hand, the similarly anonymous cryptocurrency monero is currently more than a $100 cheaper and has already achieved a market cap well over $6.4 billion.
2. Monero
Monero is quickly gaining notoriety thanks to a Christmas merchandise sale with dozens of popular musicans, including Mariah Carey and Toby Keith, plus its popularity among a few high-profile sex workers. If you ask a dozen cryptocurrency experts from diverse fields what their favorite tokens are, chances are you'll hear "monero" repeated by people citing completely different reasons for admiring this grassroots network.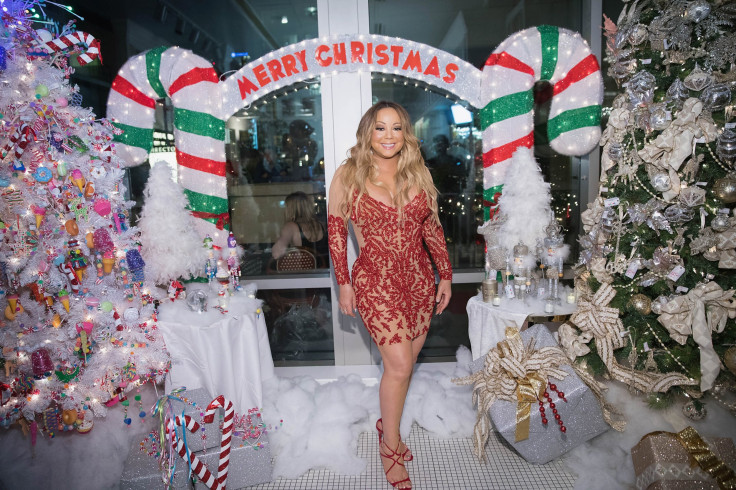 "I like monero, because it has that privacy capability," Alexander Kravets, a veteran Wall Street trader turned CEO of the cryptocurrency startup XTRADE.IO, told International Business Times. "It's a great use case for cryptocurrency." Nathan Ross, co-founder of the blockchain startup Synapse, agreed with Kravets. "Monero is growing massively, so that's really interesting," Ross said.
3. XRP
Both XTRADE.IO and Synapse plan to launch their own Ethereum-based tokens for an initial coin offering in early 2018. Something else these two blockchain startups have in common is founders with a mutual respect and curiosity regarding Ripple's XRP token. The San Francisco-based fintech startup has managed to establish an international network of traditional banking clients from Mumbai to London, including many of the world's leading financial institutions.
"I also like Ripple, which we see having adoption across the financial space, it's more of a network effect," Kravets said. "Ripple is a lot faster to do transactions than bitcoin, and a lot cheaper," Ross added. "I see a lot of possible promise for Ripple."
XRP is one of the cheapest mainstream cryptocurrencies on the market, selling for less than $1.50 per token. Many cryptocurrency users predict prices will go as high as $5 or more in 2018. This is often based on the rapid growth of the parent company, which is now estimated to be worth more than Uber. The XRP ecosystem is far more centralized than many other cryptocurrency networks. However, cheap access and fast transactions are gaining the startup token a devoted fanbase. Ripple's subreddit has more than 100,832 subscribers. Plus, XRP is far from being the only partially centralized cryptocurrency to make a splash in 2017.
4. IOTA
One rising cryptocurrency stands out in particular because it is the only rising token that isn't a blockchain technology like bitcoin. "IOTA doesn't use blocks, it doesn't have a chain, and it doesn't have miners, per say. The way it works is different than a lot of standard cryptocurrencies," Ross said. "Over time, there are also going to be variance, not replacements, concerning what blockchain [technology] is."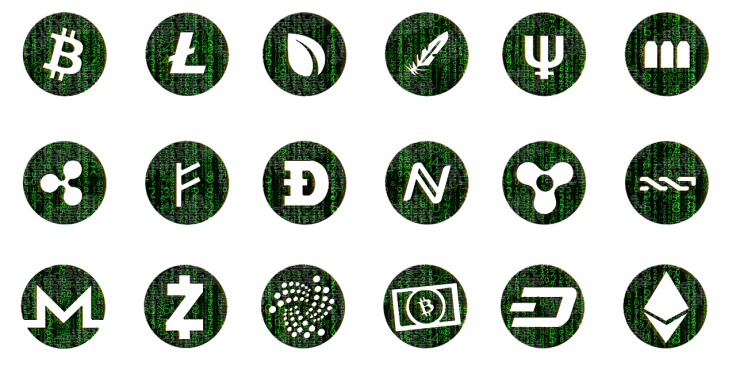 Instead of the standard open source blockchain network, IOTA relies on a new type of network inspired by Internet of Things technologies. It is called The Tangle. The really short version of how this is different is a blockchain network spreads the data out across all the tokens in network, which makes it slow but almost impossible to hack. Bitcoin miners, for example, validate the data stored and updated inside every single bitcoin. The tangle uses some of blockchain's foundational concepts but allows every user to be a validator, which is faster than having the transactions wait in a metaphorical line for miners.
The nonprofit IOTA Foundation currently orchestrates a lot of this coordination as the network develops. As such, there is widespread debate about whether IOTA is a centralized system. The IOTA team plans to deactivate their network coordinator once organic traffic picks up and users do the work themselves. CoinMarketCap estimates the partially centralized cryptocurrency now has a global market cap of around $10.4 billion.
One IOTA token costs less than fast food kid's meal, around $3.47 on Thursday. The same token would have cost less than a dollar until November when IOTA started surging. One of the factors influencing this surge was growing interest from traditional investors and tech giants. Microsoft is already experimenting with IOTA's data marketplace. Robert Bosch Venture Capital is investing heavily in IOTA tokens, which are best known for cheap micropayments involving high-tech devices like electric cars. Many cryptocurrency experts are curious about IOTA tokens and watching the market closely, even if they are skeptical of IOTA's technical approach.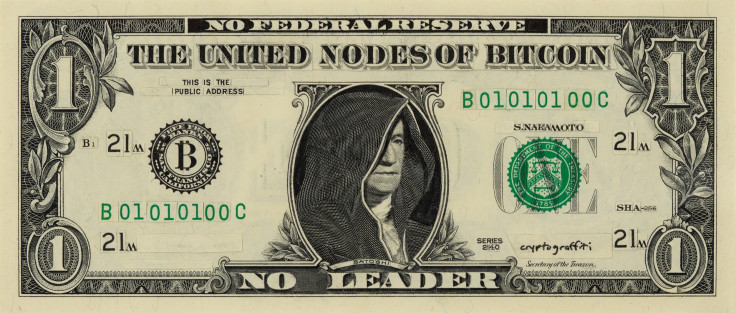 Most of the above-mentioned tokens are already among the top 20 cryptocurrencies in several global markets and exchanges. Hundreds of new tokens and cryptocurrency projects also emerged over the past year, some of which explored new solutions to the core problems underlying nascent digital currencies.
Andy Bromberg, CEO of the ICO platform CoinList, told IBT he is particularly interested in the prospect of stable coins. Cryptocurrency projects such as MakerDAO and Basecoin are experimenting with a variety of ways to make tokens function more like dollars than stocks in that prices would remain relatively reliable.
"The more broad space of stable coins is really interesting. We have a few of these floating around now," Bromberg said. "They offer a very differentiated value proposition compared to other tokens. I'm very curious to see how those end up working out in the long run."
Some blockchain projects seek to stabilize token prices the same way kings and queens once did for paper money, creating asset-backed currencies. Others seek an algorithmic anchor in the sea of market speculation, trusting software to moderate dynamic price changes. Dollars and euros also shift slightly from day to day, so no one expects a functioning cryptocurrency to aim for completely stationary value. Regardless of what price a cryptocurrency fetches in today's market, it could take years to realize the true value of specific blockchain-based assets.
"A lot of tokens in this space are really interesting but it's still early," Bromberg said. "It still remains to be seen if they'll have long-term value."
© Copyright IBTimes 2023. All rights reserved.
FOLLOW MORE IBT NEWS ON THE BELOW CHANNELS