What Is A Filibuster? After Chris Murphy's Gun Control Protest, Rules And Procedure Explained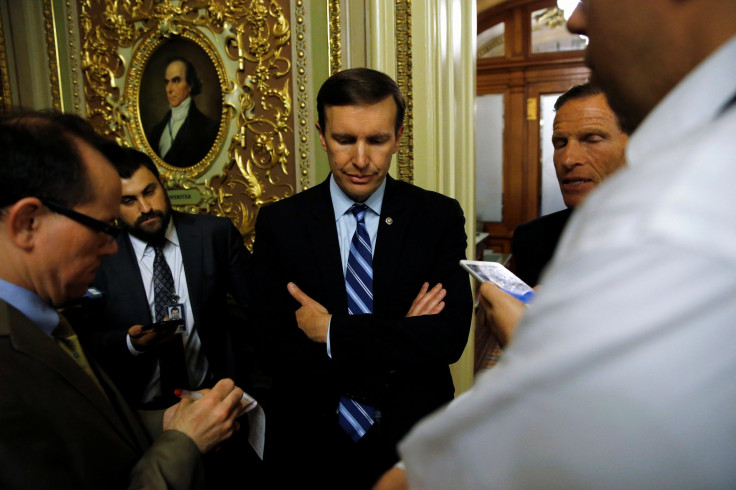 After nearly 15 hours and a storm of tweets from across the country, Connecticut Sen. Chris Murphy finally took a seat early Thursday morning with concessions from Republicans in the Senate that there would be a vote on two gun control amendments. The Democrat's efforts employed an old-school method to get attention: A classic filibuster that requires a senator to stay standing while speaking, doesn't allow for bathroom breaks and has pretty meager refreshment choices.
Murphy's filibuster ranks as one of the longest in U.S. history. But what exactly is the procedure, and are they uncommon?
Filibusters are, basically, just a bunch of talk. To get one started, a senator simply needs to ask for recognition on the floor and then begin his or her speech (or begin speaking about literally whatever they want to). They don't have to say they're filibustering, but they can. Murphy told the world what he'd be doing through Twitter when he took to the Senate floor at 11:21 a.m.
The rules for a filibuster say that the senator needs to remain standing the entire time, can't take breaks to go to the restroom, can't eat anything (except hard candies from a semi-secret candy desk) and can only drink water or milk. If they break these rules, they yield the floor and the Senate can proceed to whatever other business it wants. Senators can bring along allies who can ask them questions, giving them a reprieve from speaking for a bit. Murphy had several guest speakers during his filibuster.
A filibuster can be killed in other ways, too. A group of 60 senators can come together to vote on cloture, which cuts down the filibustering senator's right to unlimited debate.
In the modern Senate, however, high-profile filibusters like Murphy's aren't extremely common. The threat of a filibuster is generally enough to convince the majority leader in the congressional body to quietly do what the threatening senator wants.
© Copyright IBTimes 2022. All rights reserved.
FOLLOW MORE IBT NEWS ON THE BELOW CHANNELS