What Is Kristallnacht? Trump Elected President On Nazi Anniversary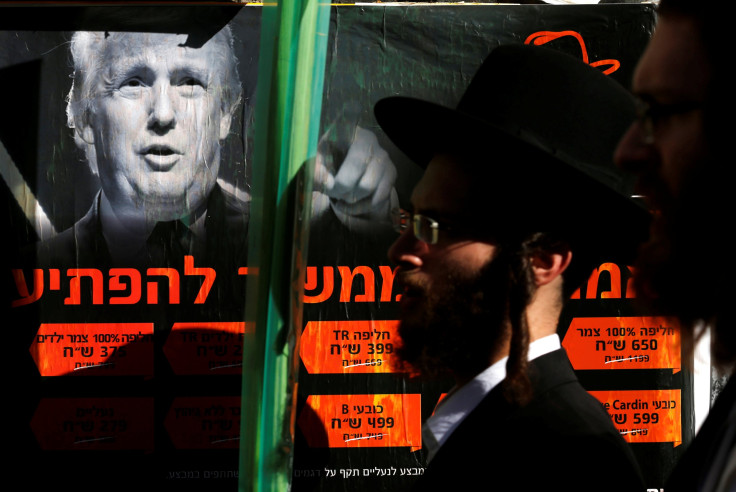 Holocaust survivors and Jews marked the anniversary Wednesday of Kristallnacht, a Nazi raid that attacked some 1,000 synagogues and 7,000 Jewish-owned businesses in Germany, Austria and Czechoslovakia in 1938. For some, the anniversary came at a raw moment as the United States elected Donald Trump, who has been accused of appealing to anti-Semitics, as its next president.
At least 91 Jews were killed on Kristallnacht. About 30,000 were rounded up and sent to concentration camps that night of Nov. 9, 1938. It was the first major attack on Jews carried out by the Nazi regime, a violent preview of the mass killings to come.
"We should remember Kristallnacht by fighting hatred, racism, xenophobia, anti-Semitism, homophobia, Islamophobia, Romaphobia and all other bigotry. We should protect the state of Israel so that Jews, unlike in 1938, have a homeland. And we should defend the right of persecuted people to seek and be granted asylum. There was no such right in November 1938. Victims of Nazi persecution were trapped. Even if they managed to flee the Nazis, the countries to which they fled could send them right back," wrote Mark Hetfield, president and CEO of HIAS, the international Jewish nonprofit that protects refugees, on the 75th anniversary of Kristallnacht in 2013.
The Trump campaign has been accused of stroking some of its followers anti-Semitic beliefs, such as by using a Star of David in a campaign spot about Democratic rival Hillary Clinton in July. More recently, Trump supporters yelled "Lügenpresse," or lying press, during a campaign rally in October. The defamatory word was often used in Nazi Germany to describe critics of Hitler's regime.
Jared Kushner, Trump's Jewish son-in-law, has defended the president-elect. "It's important to me that people understand where I'm coming from when I report that I know the difference between actual, dangerous intolerance versus these labels that get tossed around in an effort to score political points," he wrote after the Star of David controversy.
Nov. 9 is also an anniversary of a more hopeful moment in world history. It marks the fall in 1989 of the Berlin Wall dividing East and West Germany, signaling the end of the cold war.
© Copyright IBTimes 2023. All rights reserved.