How Does Trump's Win Affect The Stock Market? Indexes And Dollar Value Down, Gold Prices Up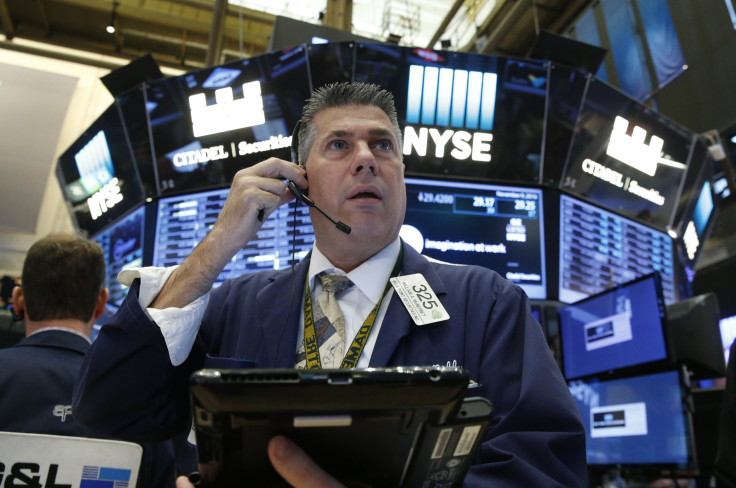 After days of rallying, the U.S. stock market plunged in after-hours trading as the odds of a victory by Republican presidential candidate Donald Trump rose on Tuesday night. Early Wednesday morning, major indexes appeared to recover from the initial shock of Trump's win, but failed to recover the previous day's levels.
The market volatility prompted the New York Stock Exchange to widen the variation on market open trade prices by 10 percent, while Nasdaq CEO Robert Greifeld said that he expected three times the normal trading volume at market open on Tuesday, France24 editor Stephen Carroll reported.
The S&P 500 (SPX) index, which closed with a gain of 0.38 percent, or 8.04-points, on Tuesday, fell 1.56 percent in the after-hours, a loss of 33.25 points. The Dow Jones Industrial Average (DJI) tumbled 1.47 percent, or 269 points, after closing Tuesday with a gain of 0.4 percent, or 73.14 points. The Nasdaq Composite (IXIC) was hit the hardest by the election results in the after-hours, with a 2.05 percent decline, or 98.5 points, following a close up 0.53 percent, or 27.32 points. Immediately after market open on Wednesday, each index initially plunged—Nasdaq by 0.78 percent, Dow Jones by 0.75 percent and the S&P by 0.56 percent—before zigzagging back upwards prior to 10 a.m.
As the likelihood of Trump's presidential win grew Tuesday night, New York Times economist Paul Krugman noted that "we are very probably looking at a global recession, with no end in sight," and that, from an economic perspective, "a terrible things has just happened."
"A Trump presidency is an unanticipated—and unwelcome—outcome in the eyes of financial markets, so we'll see a large and immediate pullback globally and a flight to quality," Bankrate chief financial analyst Greg McBride said in a statement from the consumer financial services company, adding that he expects "a 10 to 15 percent stock market pullback over the next few weeks."
As for bank activity, while some wondered if impending deregulation under Trump could be a source of optimism for America's megabanks, others pointed to the risks associated with the President-elect's planned disposal of the Dodd-Frank Wall Street Reform Act, which sought to correct the behaviors leading to the financial collapse of eight years ago.
"A blanket repeal of Dodd-Frank would not be good because some of the regulations are good for managing risks that lead to the 2008-2009 financial crisis," T. Row Price Group financial services strategy manager Gabriel Solomon told the Wall Street Journal on Wednesday.
The price of gold (GC), demand for which tends to rise in times of economic uncertainty or crisis, surged on Wednesday after declining steadily in the days leading up to Nov. 8, from a low of about $1,275 per 100 ounces to more than $1,300 the morning after the election.
The dollar, a key indicator of business confidence in the U.S. government, dropped in value against the euro early Wednesday, from 1.0998 euros to 1.296 euros, before recovering later in the morning. The dollar exchange rate with the British pound followed a similar pattern, despite the latter currency's own recent election-related devaluation, following the majority vote for the U.K. to leave the European Union in June.
© Copyright IBTimes 2022. All rights reserved.
FOLLOW MORE IBT NEWS ON THE BELOW CHANNELS