What's in store for Anthony Weiner, a Hollywood offer?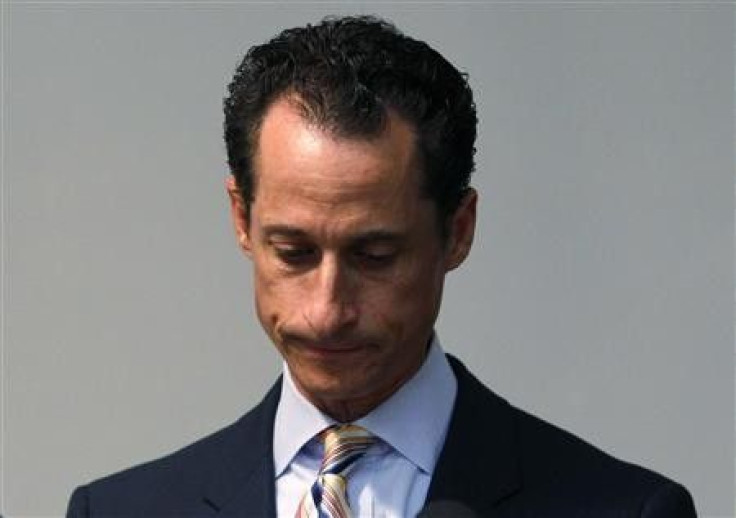 Doug Ellin, the executive producer of Entourage, the comedy-drama television series that premieres on HBO has reached out to Anthony Weiner to play himself on the show.
Though the request went out before Weiner resigned from office Tuesday, don't count on seeing him on the eighth and final season this summer. Asked what response he has received from Weiner, Ellin just says, Nothing.
Entourage has completed its seventh season and has been renewed for an eighth and final season containing eight episodes which will premiere on July 24. A film is also planned once the series end.
President Obama this morning said that Weiner will 'refocus' and 'bounce back', as the disgraced politician faced the task of rebuilding his career and marriage in the wake of his resignation yesterday, a dailymail report said.
The President spoke about the ex-congressman on Good Morning America and said: 'I wish Rep. Weiner and his lovely wife well.
'Obviously, it's been a tough incident for him, but I'm confident that they'll refocus and he'll refocus, and they'll end up being able to bounce back.'
Washington analysts have already started to speculate about what Weiner's next step for his career after he is out of office. Some suggest, he is already planning a comeback.

One bizarre theory even suggested that he will run in the special election - expected in early Fall - when the scandal dies down.
During his departing speech, Weiner had hinted to the fact he was already planning his next move and that he was leaving the door open for a comeback.
© Copyright IBTimes 2023. All rights reserved.