When To Watch: Pope Francis Calling International Space Station Thursday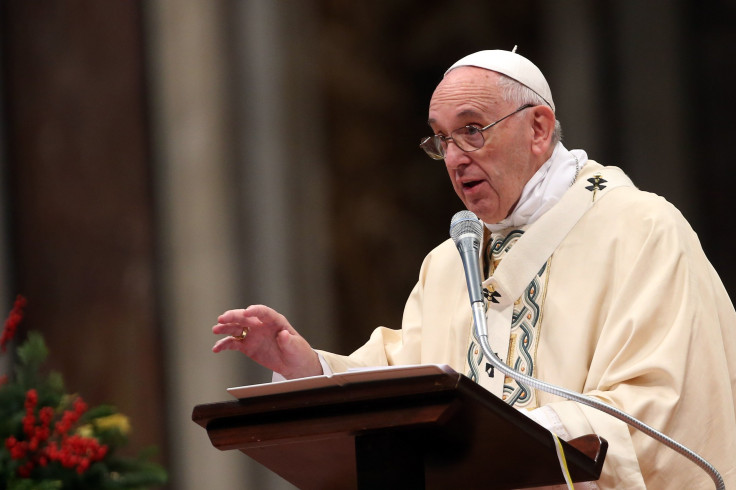 Pope Francis is used to speaking with people in high places, Thursday he'll do it during a live broadcast. He'll be contacting the Expedition 53 astronauts on the International Space Station Thursday morning. It's scheduled for 9 a.m. EDT, meaning that at Italy's Vatican City it will be 3 p.m.
This will be the first call Pope Francis makes to the ISS and only the second call by a Pope ever. In 2011 Pope Benedict XVI called the ISS, and spoke to the astronauts on board then, including Paolo Nespoli, the Italian astronaut from the European Space Agency who will be on the station for the call Thursday as well.
During that first call, Pope Benedict asked the astronauts on the station questions about life on the station and the perspective they've gained on Earth during their time in space. He asked them if from their perspective looking down on Earth, "Do you ever wonder about how science can contribute to the course of peace?" The Pope also took some time to speak with the astronauts from Italy specifically during the call as well. You watch the first call online.
There isn't much information about what to expect from Thursday's call. NASA's television schedule simply says, "ISS Expedition 53 In-Flight Event for ESA with Pope Francis from the Vatican and Flight Engineer Paolo Nespoli of the European Space Agency and Other Members of the Expedition 53 Crew."
In addition to the Pope calling from the Vatican, there will be a large gathering of Catholic leaders at mission control in Houston for the call including Cardinal Daniel DiNardo, archbishop of Galveston-Houston, the Associated Press reported. The call was arranged by the European Space Agency but NASA is providing technical support. The station is currently orbiting a little more than 200 miles above the Earth traveling 17,000 miles per hour around the Earth.
The call will be broadcast on NASA's website as well as on the agency's YouTube channel, or you can watch it live right here. Coverage starts at 9 a.m. Thursday.
© Copyright IBTimes 2023. All rights reserved.